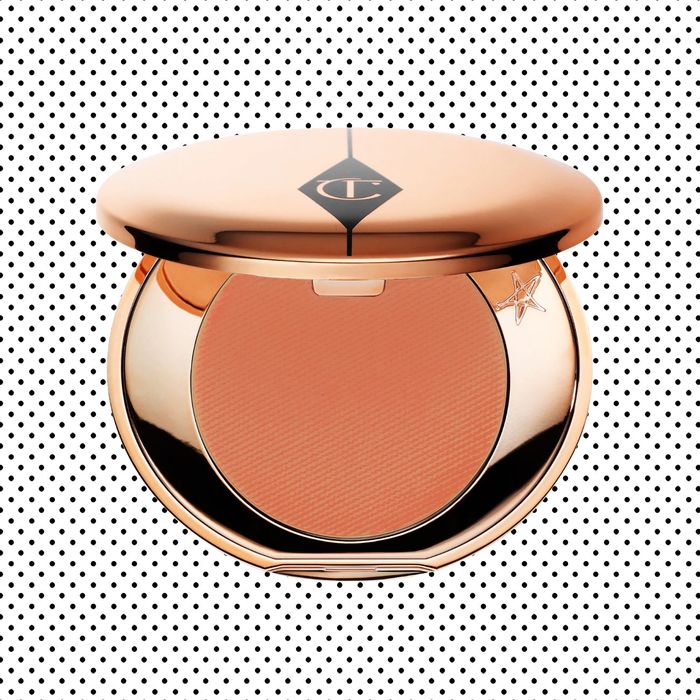 Photo: Courtesy of the Retailer
I have the kind of dark eye circles that don't just make me look tired, but have people asking, "Are you okay?" I can assure you that I am, in fact, okay, and I even sleep eight hours a night. But the dark hollows under my eyes make me look like I believe the worst things written on the internet about Meghan Markle and just learned that otters are monsters.
Weirdly, the best way to hide dark eye circles is with a product that looks nothing like a human skin tone. Under-eye correctors, which frequently come in shades of green, orange, and red, use the principles of color theory to neutralize the red, purple, and green undertones of dark eye shadows. Used under a concealer, they'll make you look much less haunted. Unfortunately, every single one I've tried has been terrible — dry, cakey, and difficult to blend, which is not helpful when you're patting green pigment onto your skin. Concealer is great on its own, but often just gives me under-eye circles that are slightly less gray.
But I've finally found the one good under-eye corrector: Charlotte Tilbury's Magic Vanish. Each mini compact contains a bit of creamy paste in shades of pink, peach, orange, or papaya, similar in texture to a stick concealer. It's moisturizing enough that it won't get stuck in lines, but not so soft that it runs down your face. It plays nicely with concealer, doesn't crease, and blurs out the line created by my under-eye crevice, making it look more like a crack.
At first, I was scared of the bright-orange color that Tilbury recommends for medium skin tones like mine, but it works so well at naturally brightening up my eye area that I even sometimes use it alone. (Someone should tell Trump that the orange would actually work better under his eyes.) Combined with my longtime favorite Clé de Peau Beauté Concealer, it's a pretty perfect solution to dark eye circles that has dramatically cut down on the amount of requests I've gotten from people asking me if "I need to talk."
If you buy something through our links, New York may earn an affiliate commission.