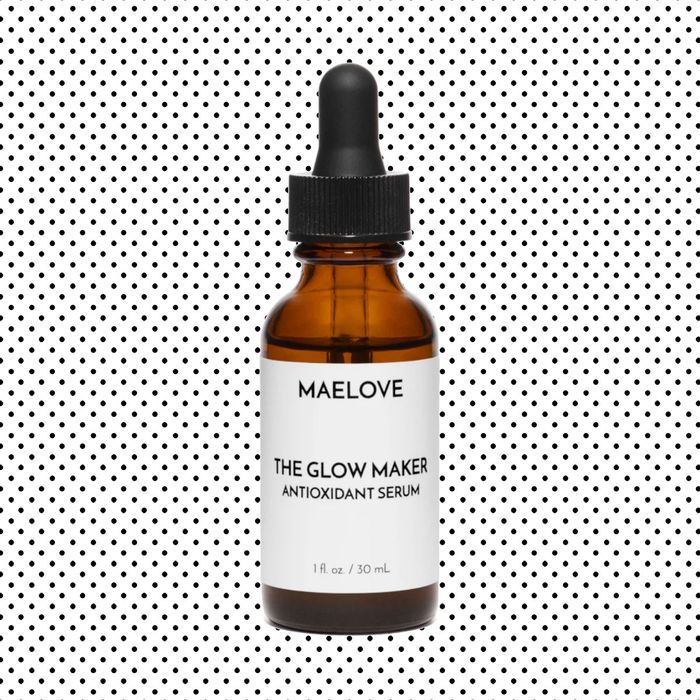 Photo: Courtesy of the Retailer
I know that everyone says vitamin C serums are the Tom Hanks of skin care: lovable and reliable. But I don't really get it. It's not that I don't appreciate their scientifically proven abilities to block free radicals, pollution, and UVA/UVB rays. It's just that they often smell like meat sweats, and I can't see any immediate benefit from using one. As my friend Julie Schott says, serums of that nature are like "condoms for the face." And no one really loves condoms.
Still, I think I found the best face condom: Maelove's Glow Maker. I learned about it from Bettina Cho, who works for Opening Ceremony and has a knack for discovering beauty products. YouTube is on it too, with vloggers declaring it a dupe for SkinCeuticals C E Ferulic, the incredibly well-reviewed $166 gold standard of vitamin C serums. I think they're right, but this is actually slightly better. It smells less like day-old hot-dog water. The texture is thinner and less sticky, so it blends better into the face, without leaving any weird patches. And much like C E Ferulic, this also has the same triple crown of good-for-you acids that help to brighten dark spots, hydrate, and protect: ascorbic acid (a pure form of vitamin C, at 15 percent concentration), vitamin E, and ferulic acid.
The best part is that one fluid ounce of the serum costs one-fifth the price of an ounce of C E Ferulic, so I don't feel guilty about recommending it. It may not be the exact formula of C E Ferulic (which the company has a patent on), but it does come pretty close. Over 5,000 reviews agree, with customers of all ages giving it five stars. And the price won't make you feel bad about re-upping, so you can start using regular protection.
If you buy something through our links, New York may earn an affiliate commission.