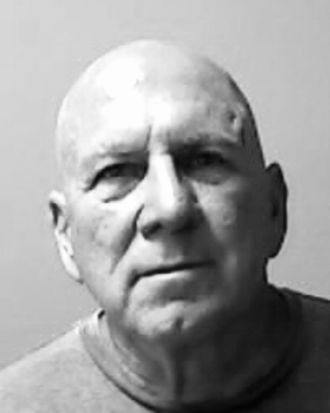 Robert Koehler, suspected "Pillowcase Rapist."
Photo: Brevard County Sheriff's Office
Throughout the 1980s, an unknown assailant — dubbed the "Pillowcase Rapist" due to his choice of face covering — prowled South Florida, sneaking into women's homes and raping them at knifepoint. Law enforcement created a special task force to catch him; they distributed flyers; they chased hundreds of tips; according to the New York Times, they even went so far as to commission a bust of his head, in hopes of identifying a suspect. Every trail went cold, though: The Pillowcase Rapist was believed to have assaulted 45 people between 1981 and 1987, when the unit assigned to the investigation disbanded.
And now, over 30 years later, police believe they have their man: Robert Koehler, a 60-year-old convicted sex offender who's been living in Palm Bay, Florida.
Authorities took Koehler into custody on Saturday: According to the Miami Herald, an arrest of his son (also named Robert Koehler, age 29) generated a hit in a DNA database on January 13. That led them to the elder Koehler, who was convicted of rape in 1991, although no link was established to the Pillowcase Rapist at the time. Now with the son's genetic profile in hand, however, police reportedly trailed Koehler to a "public area," subsequently taking DNA samples from things he touched.
When they ran the tests, they matched it to evidence collected during a 1983 rape kit. The victim told investigators that, a few days after Christmas that year, a man broke into her apartment armed with a sharp object. The Herald reports that, when she saw him and screamed, the man stabbed her in the stomach and, covering her mouth, forced her into the bedroom. Threatening to kill her, he allegedly covered her face and raped her.
So far, Koehler has only been charged — with two counts of sexual assault and battery with a deadly weapon — for the 1983 attack, but at a hearing on Thursday, authorities said they had DNA evidence linking him to 25 rapes from the '80s. Searching his home, police also reported finding what looked like "a dungeon in progress" under his home. It allegedly had multiple safes inside, filled with "trinkets, possibly souvenirs" — including a sharp-ended nail file, plus a cache of women's jewelry.
"We feared very much that if we had not gotten him into custody that he may have had other plans even worse than what he executed on all of these women from these cases," Miami-Dade county prosecutor Laura Adams said at a news conference Thursday, according to the Times.
For his part, Koehler reportedly told the court on Thursday, "I am not guilty," although the rape of which he was convicted in 1991 shared one notable similarity with the so-called Pillowcase Rapist's profile: The attacker "placed an article over [the victim's] face."
The Herald reports that, because Koehler wasn't required to supply a genetic sample at the time of his arrest in the '90s, Miami-Dade detectives used "publicly available DNA profiles" to crack the case. They didn't say which sites they used, but DNA uploaded to genealogy websites has been used to catch cold-case subjects in the past — the Golden State Killer being arguably the most famous example.