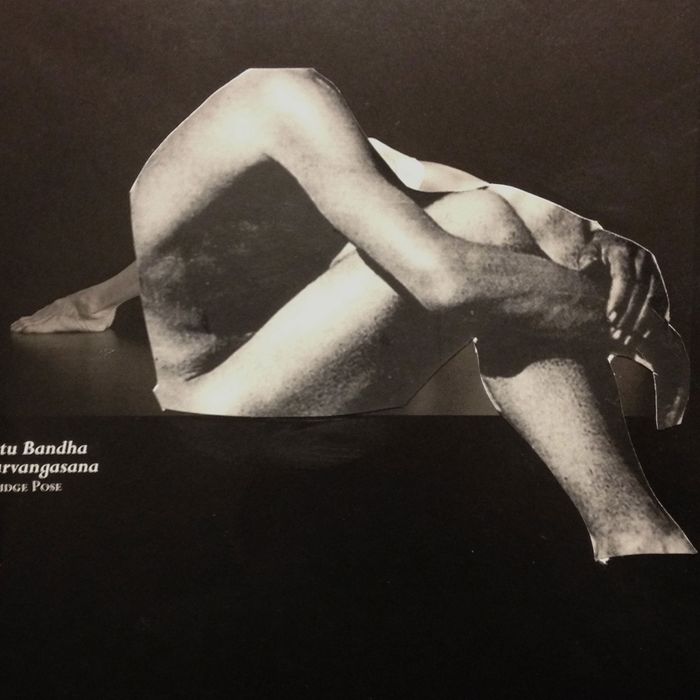 This week, a married woman flirting over Facebook and making lunch dates with men she meets at the gym: 45, married, Upper West Side.
DAY ONE
9:45 a.m. So here's the thing. I want to have an affair. I'm in a perfectly happy marriage and I think my husband is faithful, but I'm bored, and he's always traveling, and I kind of just want mind-blowing sex. We have our kids, our home, our jobs … I would like to add a little danger to the mix. But … with who … is the question.
10:30 a.m. I'm at work. I work in foreign relations. It's an important but pretty boring job.
1:00 p.m. I go to this gym in midtown and it's a lot of sexy men whom I assume are married and also looking to have affairs. I tie my shirt up and hop on the treadmill. I think I look pretty good for a 45-year-old woman with three kids. I take really good care of myself: skin, hair, clothes, etc.
2:00 p.m. As I get a juice after my workout, I chat with a guy named Spencer. He's probably a little younger than me. He asks if I know the neighborhood and where the good food is. He just moved to the New York office of his law firm. He's from Dallas. I tell him that there's one exceptional Cambodian place but I can't remember the name. "If you want to text me, I'll look for the menu on my desk." We exchange numbers. He's a little too nice-seeming, but he's definitely hot. Fun, fun, fun.
6:00 p.m. I'm home, as are my kids. They are in middle and high school. I adore them and feel very blessed in that department. My husband is in L.A. for work — he's in the film business.
9:00 p.m. Husband FaceTimes us all to say goodnight. He goes through each kid's homework with them, and all and all it's an hour on the phone. He's a great father. And no, I don't think he cheats on me despite his work travels. He's just not the type.
10:30 p.m. Text from Spencer about the restaurant I texted him about. "Let's go! Tomorrow?" Is he lonely or horny or both? And what am I?
DAY TWO
10:30 a.m. It is actually a really stressful day at work, for reasons I can't get into. So I text Spencer that today is no good. It's really nice being in a position where I don't really have to care about turning some guy on or off. Zero pressure. Maybe I just like being on the prowl. Not sure if I will follow through with Spencer or with any of these guys.
10:00 p.m. I'm home in bed. I have this amazing vibrator but I can't find the plug to charge it. Such a fucking bummer. I like to masturbate before falling asleep every night. Tonight I just rub myself and play with my nipples and imagine sex with some anonymous man with a huge cock. It's the simple things.
DAY THREE
9:00 a.m. I have something at one of my kid's schools. The fathers at this school are almost entirely all unfuckable. I'm sure they all assume I'm a single mom since my husband has almost never attended a school function. I wish I'd find myself turned on by some of the mothers. It seems everyone I know who's single is switching from men to women. Sadly, I just don't desire women. I like big dicks.
12:30 p.m. I'm wearing a fabulous leather skirt today and my hair and skin look good and refreshed, so I text Spencer about having lunch. He immediately writes back that he's in. Poor guy must be super bored with his new job slash life.
1:00 p.m. We get Cambodian. We talk about life. I tell him I'm married, but I say it in a way that he knows I'm open-minded. He says he just broke up with someone after ten years. She had addiction issues and it sounds like he's been through the ringer. We are both in these vulnerable states by the time lunch ends. We decide next time, alcohol is needed. Before we leave, I check out his hands and feet. I wonder if this guy can bring it in the bedroom. I'm not going to waste cheating on my hub with a bad lay.
DAY FOUR
11:00 a.m. There's a guy who works in my building and he's smoking hot. I've always wondered how to make contact with him; turns out today's the day, because he's behind me getting a coffee in the downstairs coffee place. Fuck it, I start talking to him. "Which office do you work in? I always see you." Turns out he has an underwhelming job. Call him Tyson. I assumed he was a powerhouse. I don't mean to be a snob about these things, but my imaginary narrative for him was so much sexier than the real thing. That said, he's still smoking hot. Somehow kids come up, and that we both have them. Then he mentions his wife. Ah, damn. Or … maybe not? Could I fuck a married man? I'm not sure I could do that to another woman. I know how crazy that sounds. Like, I could do that to my husband but not a woman I don't know. I'll have to think about it, because there is no doubt this man is game to fuck me at some point. We decide to friend each other on Facebook.
2:00 p.m. Spent the last two hours online stalking Tyson. His whole story is kind of average but I'm sure he's a fucking animal in bed.
7:00 p.m. I have dinner with some girlfriends. It's always astounding to me to hear how much everyone hates their husbands. Marriage is so weird. Pretty much no one is happy. I tell everyone that I'm shopping for an affair. No one is phased by this. Everyone is trying to figure out how to survive in the love story they got stuck in.
DAY FIVE
10:00 a.m. I think I'm going to fuck either Spencer or Tyson. Enough talking about it, I need to try this out already. I contact both of them to see who's around for drinks tomorrow night. Just to see what my options are.
11:30 a.m. Spencer is totally around. Tyson hasn't FB-d me back. I hope I wasn't stupid for writing him via Facebook. Looks like Spencer it is. Wow … I wonder how this will work out.
4:00 p.m. I have fun all day figuring out where to go to dinner with him and what to wear and where to go and fuck afterward. I feel alive and excited, even if I'm not entirely sure I'll go through with it.
7:00 p.m. I get a blowout.
8:00 p.m. I get a wax.
9:00 p.m. I'm home hanging with the kids and doing the hourlong FaceTime thing with my husband. I feel a little guilty but I haven't done anything wrong … yet.
DAY SIX
8:00 a.m. It's Saturday, so I have a bunch of activities for the kids. They're at pretty self-sufficient ages, but it's still a lot of transportation and coordination. I love being a mom and am so in love with the young adults they're growing up to be. For tonight, they all have various sleepover plans (which I coordinated intentionally) so in theory, Spencer could come back to my place. Although the thought of that does give me real, tangible guilt.
6:00 p.m. I pour a glass of wine while getting ready for my date.
7:00 p.m. Subway to the restaurant down in the West Village. This is truly the first time I've contemplated the idea that someone I know, or my husband knows, might see us. Eh, I decide to throw caution to the wind.
7:30 p.m. Spencer is there and looking fine. He's tall and handsome and reminds me of the type of guy I'd absolutely die over when I was younger, single, and looking. I like this power dynamic though … me as the older, wiser, sexier one. I'm in total control and it's very arousing.
9:00 p.m. So the conversation is a little dull. He just doesn't have that much life experience. And frankly, it's hard to connect with someone who doesn't have kids. However, the wine is delicious and I'm feeling good about a potential hookup.
11:00 p.m. We're at a bar near the restaurant, which is near his place. Thank goodness he doesn't have roommates because that would have been a dealbreaker. We decide to go back to his apartment. We're both very drunk.
12:00 a.m. We start to fool around at his place. It's very weird to kiss someone new after more than a decade with my husband. It's not upsetting or disturbing, it's just … very weird. We're getting into it and I put my hand under his jeans. It's a pencil dick. FUCKKKKKKK. As he starts to finger me — which feels really good — I have a quick change of plans. No sex. I'm just going to let him get me off. Maybe that's all I need. So he fingers me (quite well) and goes down on me (excellently) and I have a great orgasm. And then I wrap things up and go home …
He seems happy that he got me off and isn't a dick about me barely touching him. What a nice kid.
DAY SEVEN
8:00 a.m. I wake up feeling really smiley and kind of in a state of disbelief. I had an affair. I did it. And I didn't even fuck someone else, so it's kind of, like, not even a real affair. I'm totally okay with my actions. It was fun and safe and consensual. No harm done.
3:00 p.m. I spend the rest of the day doing things with my kids. My husband comes home tonight.
9:00 p.m. My husband rolls in from JFK just as we're all winding down. It's always a happy occasion when he walks in the door. I'm thrilled to see him and completely at peace with what happened while he was away.
Want to submit a sex diary? Email sexdiaries@nymag.com and tell us a little about yourself.