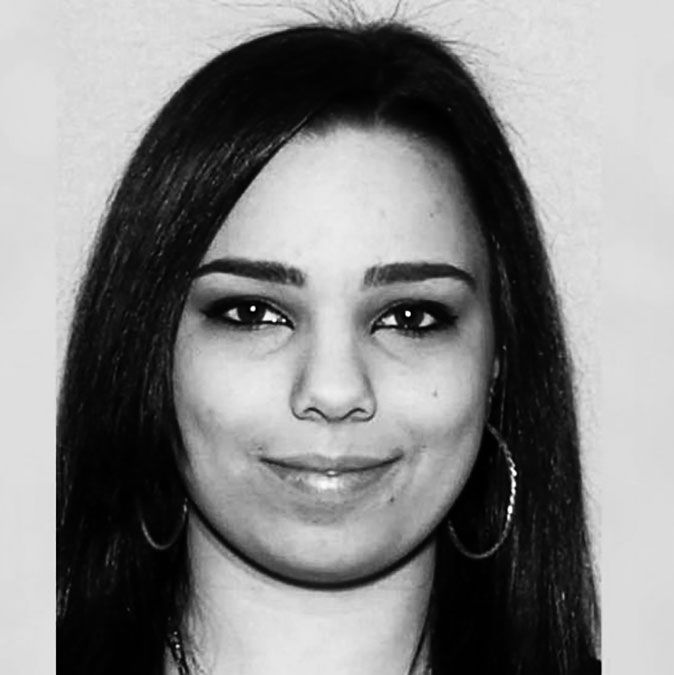 Stephanie Parze.
Photo: Monmouth County Prosecutor's Office
For the past three months, a New Jersey county has been gripped by the perplexing disappearance of a 25-year-old woman. On October 30, Stephanie Parze of Freehold Township went out with her friends and family — and vanished. Following her disappearance, law enforcement looked with suspicion toward her ex-boyfriend John Ozbilgen, whom Parze had accused of assaulting her in September. In late November, Ozbilgen was found dead by suicide, but investigators still hadn't found Parze.
Today, Parze's family and the community received some long-awaited information: On the morning of January 27, authorities announced that Parze's body had been found in a wooded area not far from her home, the New York Times reports. Then, at a news conference hours later, the Monmouth County prosecutor told the public that Ozbilgen had admitted in a suicide note to killing Parze.
Here's everything we know about the disappearance.
Last October, Stephanie Parze disappeared.
On October 30, Parze went out with her family and friends, after which she stopped by her parents' home and then finally drove back to her own place. According to the New York Times, that was the last time Parze was seen.
When investigators entered Parze's home after she was reported missing, they found no evidence of forced entry; they did find her car, cell phone, and dog.
After Parze was reported missing, investigators looked toward her ex-boyfriend.
Following Parze's disappearance, authorities directed their attention toward her ex-boyfriend 29-year-old John Ozbilgen of Freehold, who had a history of domestic assault. Per the Times, Ozbilgen was arrested on domestic-violence charges in June after an unidentified woman had accused him of "pulling her hair and dragging her by her hair," according to a criminal complaint. In September, he was arrested again after Parze told police he had assaulted her when she tried to break up with him. Per her criminal complaint, Parze told police she feared that Ozbilgen would come after her again.
On November 1, police reviewed Ozbilgen's iPhone and found child pornography; on November 8, they arrested him and charged him with possessing child porn. Prosecutors also discovered that the night before Parze vanished, Ozbilgen had inundated her with angry texts and Facebook messages, to which she didn't respond.
On November 18, Ozbilgen was released from jail, pending trial. But on November 22, he was found dead at his home in Freehold, which the county medical examiner ruled a suicide by hanging. A suicide note was found, but its full contents were not made public.
Three months after Parze's disappearance, authorities announced they had discovered her body.
On January 27, the Monmouth County prosecutor's office announced on Twitter that Parze's body had been discovered the day before in Old Bridge, a wooded area approximately 20 minutes away from Parze's home. According to the Times, two teenage boys found the remains and then alerted the authorities.
"Stephanie is home — she's coming home at last, right where she belongs," Parze's father said during a news conference on January 27. "And we have God to thank."
The same day, they announced that Ozbilgen had killed Parze.
During the same January 27 news conference, Christopher J. Gramiccioni, the Monmouth County prosecutor, told the public that Ozbilgen had admitted to killing Parze in his suicide note.
"John Ozbilgen was responsible for the homicide of Stephanie Parze," Gramiccioni said. "Ozbilgen acknowledged that he had dug himself a deep hole and wrote at the end of his note that this was the only choice."