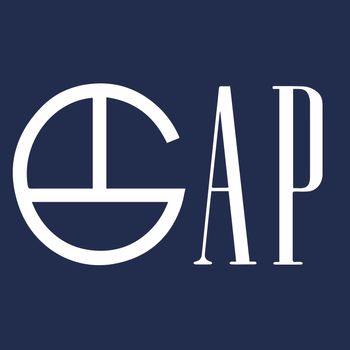 Photo: Courtesy of The Gap x Telfar
If you happened to walk by the Gap store on Rue Tronchet in Paris on Thursday night, you would have come across an unlikely scene: models like Kate Moss, musical artists like Honey Dijon and Dev Hynes, and fashion's most stylish dressers, all crowded into what's normally an unassuming storefront.
Gap opened its doors that night to celebrate the announcement of its upcoming collaboration with Telfar, the New York–based label founded in 2005 by Telfar Clemens. At first, this pairing may seem surprising: One is a classic American brand known for affordable, everyday basics, and the other is a high-fashion label that couldn't be cooler. But as Telfar's most recent collection emphasized, the brand has always been democratic in its approach. Back in 2015, the brand threw a now-infamous New York Fashion Week party at the Times Square White Castle, which eventually lead to an official collaboration with the fast-food chain.
"Working with Gap is a dream come true for me," said Clemens in a release on Friday. He wore a Gap x Telfar hoodie to the party on Thursday night, where display cases were covered in metal mesh, like at an underground club. "It shouldn't be a surprise that I'm obsessed with Gap — what I do is about the idea of 'normal' — and changing that — because that is when you change real life. Gap created the blueprint for my brand because the Gap person is literally everybody: every possible race, gender, rich, poor. I want to take that idea to the year 2020 — and to take my clothes outside of just fashion capitals and boutiques and actually make them available for everybody. Gap makes that possible."
Beyond the classic hoodie, the Gap x Telfar collection is still a work in progress. Personally, I'll be saving my cash for the drop later this year.