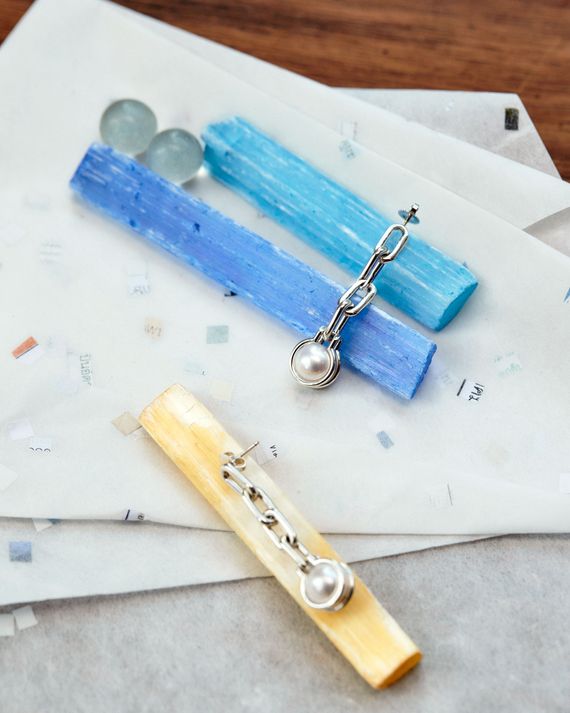 Photo: Ester Grass Vergara
The landscape of New York City is always shifting, especially when it comes to storefronts. The losses of Dean & DeLuca and Barneys in 2019, plus the impending closing of Opening Ceremony later this year, prove this to be true. Even an 183-year-old landmarks like Tiffany & Co. isn't immune to change. Earlier this year, the brand tied the knot with LVMH, and it's currently renovating its flagship and expanding into the men's category. In a way, Tiffany & Co. is the quintessential New York brand — steeped in history, yet constantly evolving.
The Tiffany HardWear collection, launched in 2017, is an ode to New York City edginess. As the name implies, the jewelry is tougher than you might expect from a brand known for engagement rings and heart-shaped charms. Take the earrings above. Made of sterling silver, they combine delicate pearls with sturdy-looking chains. As thick as they are, though, the chains are thoughtfully designed, with elongated curves and thin lines. They look a little like wrecking balls — but they'd fit in at a black-tie ball, too.
Shop the Story
Photo: Courtesy the vendor