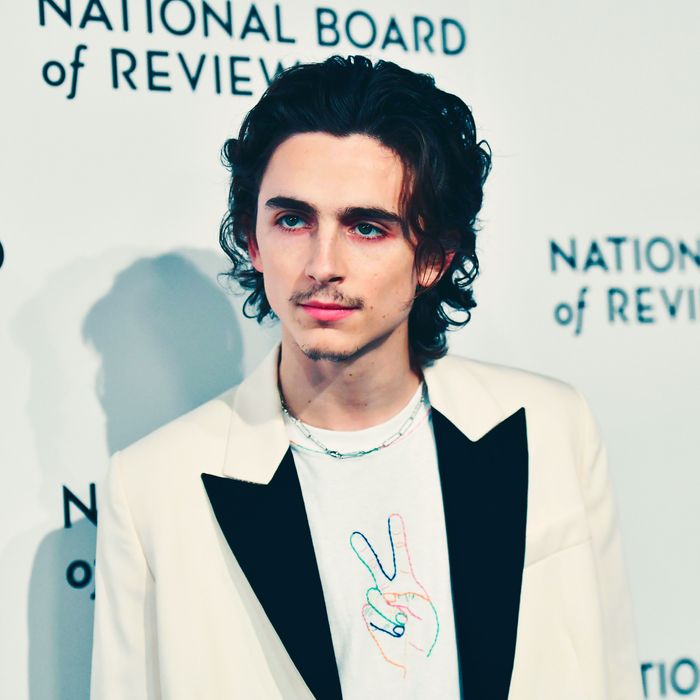 Timothée Chalamet.
Photo: ANGELA WEISS/AFP via Getty Images
The other day, I was worrying — as one does — that Timothée Chalamet doesn't get to spend much time with his close friends. I just don't often see photos of him hanging out with people his own age in a nonwork setting, you know? Which is why I was genuinely relieved to see him recently palling around with one — and a new pal, to boot!
On Wednesday night, at the 2020 National Board of Review gala, Chalamet introduced the world to his small friend: approximately 100 hairs, all of which are vaguely assembled around his upper lip and sharp chin. Red-carpet official already? I think that's so nice, given my aforementioned concerns.
To be clear, I have yet to really inspect and pass judgement on this tiny pal's character. If I'm being honest, my initial impression is that he seems a bit scraggly. But, if the actor is a fan, then I guess I'll just have to get used to him — begrudgingly.
One question, though: Could this new friend be evidence that he and Lily-Rose Depp are no longer a thing? Just a thought.