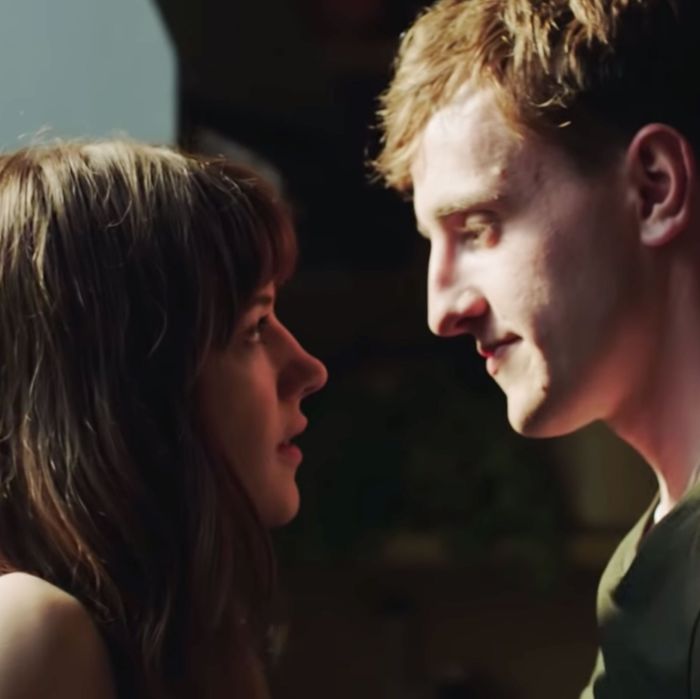 I wonder what they're talking about.
Photo: BBC Three/Youtube
Ladies, lay down a tarp and put on your nonslip shoes: The Normal People trailer is here, and it's intensely, astonishingly horny.
On Friday morning, BBC Three bestowed upon us the first trailer for the forthcoming television series, adapted from the best-selling book of the same name, by Irish author Sally Rooney, and scheduled to premiere this spring. And in just under a minute, we get quite the comprehensive tour of various locations we can expect to see the tormented couple at the center of the narrative visit: there's a kitchen counter in a bright apartment, a car parked in the picturesque Irish countryside, and at least one bed, but probably more like two.
Okay, okay, let me not get too carried away here. The trailer — which is set to a heavy phone call between the couple, Marianne and Connell, seemingly after one of their countless breakups — isn't just a compilation of all the passionate sex scenes in the series. The horny university students certainly have more than sex on the mind! For example, they also exchange longing glances as they attempt to study; Marianne gives Connell a suggestive smile during what looks to be a fun night out with her friends; Connell carefully removes Marianne's robe by untying its belt.
Also, have I mentioned that the main actors in the series, Paul Mescal and Daisy Edgar-Jones, are hot as hell?
Normal People? More like… horny people! (I'll show myself out now.)