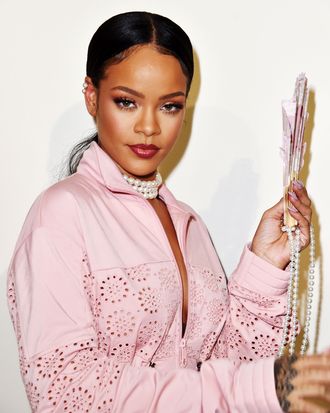 Photo: Pascal Le Segretain/2016 Getty Images
Angel from heaven Robyn Rihanna Fenty turns 32 today. For nearly two decades, she's been building an earthly empire, first with her music, and in more recent years with entrepreneurial pursuits in fashion, beauty, and lingerie. Her 30s have seen her expand these ventures with profound success.
She's been on hiatus for some time now, but has still found time to act, release a gigantic book full of pictures of herself, separate from her billionaire Saudi Prince boyfriend, and refuse to release her latest album. In any case, she's one of the 21st century's greatest icons, and while it was extremely difficult, we've curated a selection of particularly exquisite photos of her from the last few decades.
Happy birthday, Rihanna! Thank you for all you've done for us over the years.