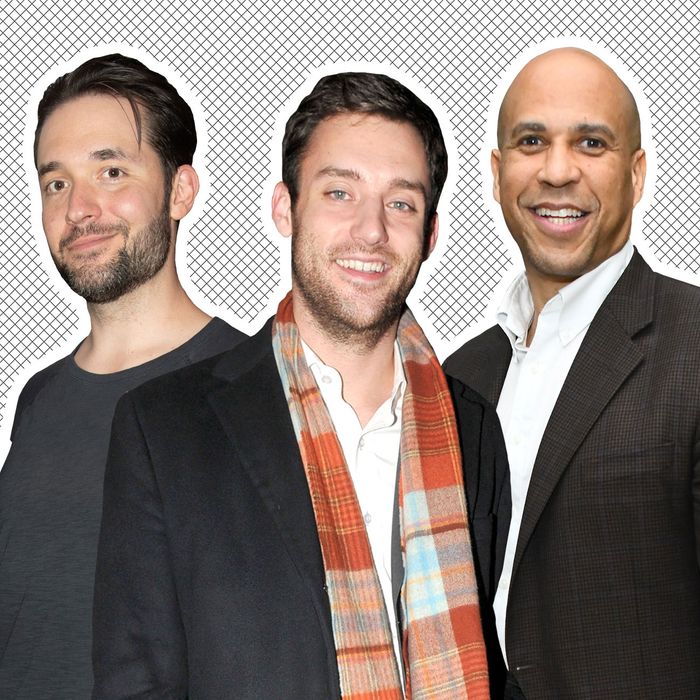 If you've noticed lately that A- and B-list famous women seem to be dating less famous — even normie — men, you're not alone.
We first suspected something was afoot when we heard that Serena Williams was dating the Reddit guy. This trend then seemed to continue apace: Jennifer Lawrence started dating a man named Cooke. After famously dating Chris Evans, Jenny Slate got together with a writer whose name we didn't recognize, who we later found hosts retreats in upstate New York. (Sounds pleasant!) Emma Stone, whose ex is fellow actor Andrew Garfield, started dating SNL segment director Dave McCary.
While some of the new, hottest Boyfriend Types are hard to comprehend — what would compel someone to intentionally date a comedian? — this new trend seems favorable for all, except maybe A-list famous heterosexual men. For unfamous heterosexual men, a whole world of possible boyfriend types exists — the butcher, baker, candlestick-maker, etc. — each with their own benefits and drawbacks for the women they date.
Here's a guide to some of the boyfriend types we've seen crop up alongside celebrity women over the past couple of years.
SNL Boyfriend
Examples: Emma Stone and Dave McCary, Scarlett Johansson and Colin Jost, formerly Ariana Grande and Pete Davidson
Pros: The SNL boyfriend is an ideal rebound, and he might genuinely be really funny! Plus, he has a pretty regular work schedule.
Cons: He will definitely think he's really funny. And there's always the chance he'll make a really bad sketch-to-movie adaptation.
Theater Boyfriend
Examples: Michelle Williams and Broadway director Thomas Kail, Jenna Dewan and Broadway actor Steve Kazee
Pros: All the free Broadway tickets you could possibly want. Maybe more. And the Tony awards might be a nice change of pace!
Cons: He might spontaneously break out in show tunes. Whenever you get really into a new book or TV show, he'll be like, "Should this be a musical?"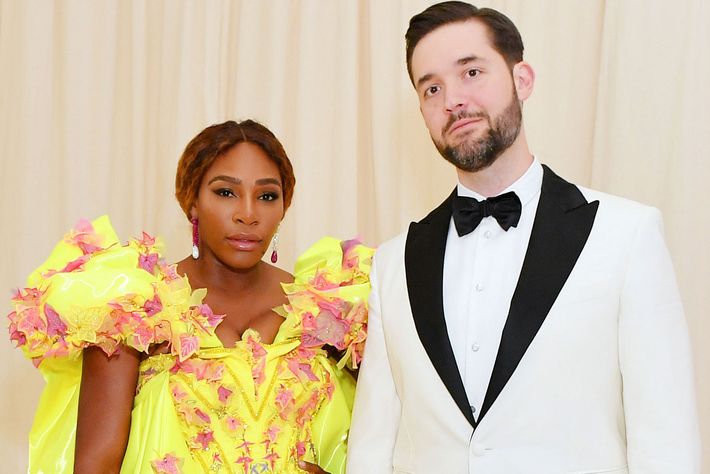 Tech Boyfriend
Examples: Serena Williams and Reddit co-founder Alexis Ohanian (now married), Grimes and Tesla CEO Elon Musk, Miranda Kerr and Snap Inc. CEO Evan Spiegel (now married)
Pros: He'd probably give you all the newest high-tech gadgets. Also, money.
Cons: You'd likely have to learn what exactly Silicon Valley is, and listen to him nonchalantly utter dizzying corporatespeak like, "Can you parallel-path two versions?"
Basketball Boyfriend
Examples: Kendall Jenner and Ben Simmons, Gabrielle Union and Dwyane Wade (now married)
Pros: Court-side seating every time dramatically increases your odds of ending up next to Rihanna. Also, basketball players … usually pretty tall.
Cons: Loooots of travel. And if his team is based in a state you don't particularly care for … you might have to get used to it.
Art-Gallerist Boyfriend
Examples: Jennifer Lawrence and Cooke Maroney (now married), Camille Rowe and Theo Niarchos (son of billionaire Philip Niarchos), Chloë Sevigny and Sinisa Mackovic
Pros: Saying that you're dating an artist definitely sounds sexy.
Cons: Depending on where your art-gallerist boyfriend got the money to open his art gallery, he may have an outsize impression of his own artistic eye.
Writer Boyfriend
Examples: Jenny Slate and Ben Shattuck, formerly Jonathan Safran Foer and Michelle Williams
Pros: If he's good, you'll get to read his work.
Cons: If he's bad … you'll have to read his work.
Chef Boyfriend
Examples: Amy Schumer and Chris Fischer (now married), formerly Meghan Markle and Cory Vitiello
Pros: This is, hands down, the best type of boyfriend. The food. The food!!!
Cons: Odd hours, and the likelihood you'd have to spend time with rowdy restaurant-industry types. But that's nothing you couldn't shut down after setting some healthy boundaries.
Politician Boyfriend
Examples: Rosario Dawson and Cory Booker, Meghan Markle and (former?) Prince Harry (now married)
Pros: Access to power.
Cons: Access to power.