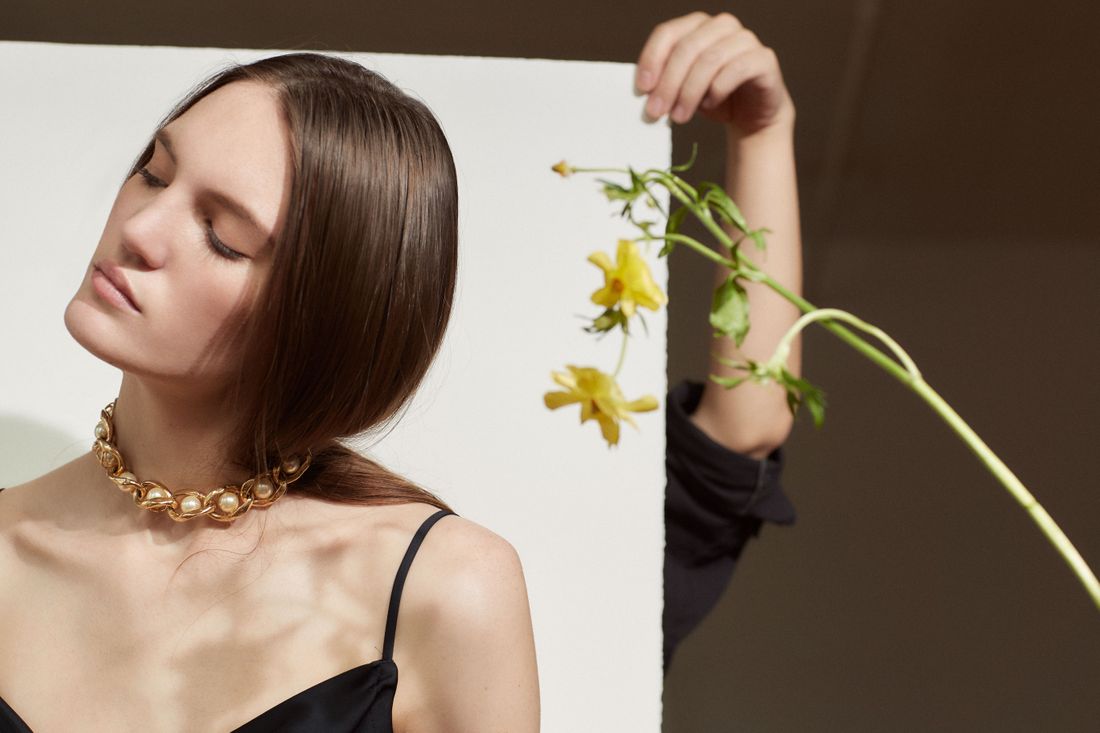 Photo: Ester Grass Vergara
The last two fashion seasons have raised a toast to the ladies who lunch. Consider Hedi Slimane's long pleated skirts and pussy-bow blouses at Celine, or Marc Jacobs's impeccable princess-y coats, or Rodarte's fantastical dresses in Easter-egg colors. But Chanel knows those customers better than any other, and if there's one piece that immediately signifies them, it's the pearl necklace. Pearls, as seen on Harry Styles and Rihanna, are having a moment. A single strand of pearls can feel nostalgic, but designers are finding ways to make pearls into something new and fresh. Enter this necklace from Chanel. The brand is known for its pearl jewelry — often a string fastened by a double-C logo — but not like this.
Designer Virginie Viard is a few seasons into her tenure as head designer at Chanel following Karl Lagerfeld's death. Her collections have been centered around what women really wear: a tweed jacket here, a full A-line black skirt there, a pair of metallic shorts or a show-stopping ball gown thrown in for fun. And this pearl necklace is the perfect confluence of the two. The pearls in this particular necklace are encased in a golden armor. Wear it with a tweed suit, if you please, but it would be equally fabulous with a white T-shirt and jeans. It's a modern choker for the extremely refined.