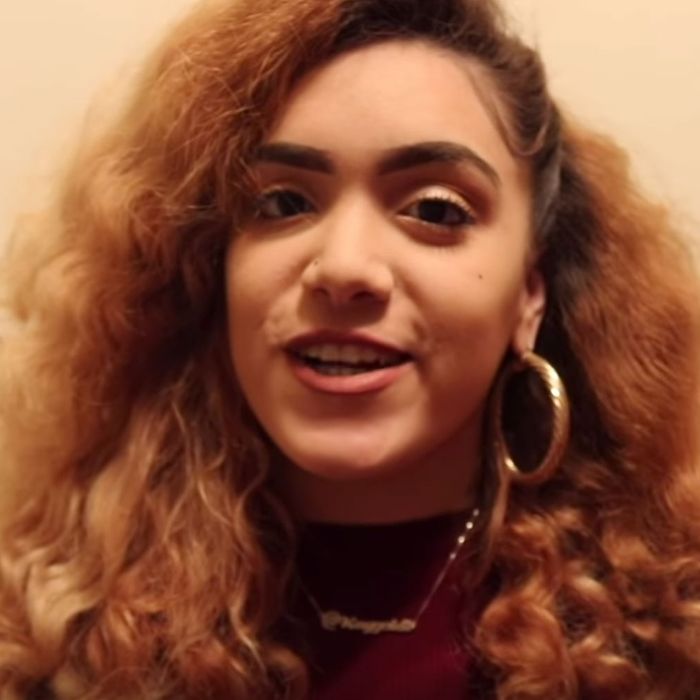 Kayla Massa.
Photo: @Kayg0ldi/Youtube
As long as the sun continues to rise, the most cunning among us will continue to scam. Most recently, a 22-year-old influencer from New Jersey is accused of stealing more than a million dollars from her social-media followers and local businesses.
On February 13, federal authorities in New Jersey arrested and charged Kayla Massa, also known as @Kayg0ldi to the 300,000 people who follow her now-private Instagram account. According to a complaint unsealed in New Jersey federal court, Massa orchestrated an illegal scheme through which she scammed over 45 of her unsuspecting social-media followers — many of whom were under 18 — and businesses out of more than $1.5 million.
According to a recent Quartz investigation, Massa would post photos of money orders and stacks of cash on her Instagram Stories with dubious messages like, "If you got a bank account and you are interested in making legal money, (hit me up) ASAP." Then, the complaint alleges that Massa would encourage those "individuals to empty their bank accounts before providing their debit card and PIN" to "falsely allay any fears of losing money." Next, she would allegedly deposit large fraudulent checks — using the names of real businesses — into her followers' accounts, and then withdraw the cash before the bank could flag or retract it. By the time her alleged victims realized that something was afoot, per the complaint, Massa would have blocked them on social media, where she and her nine alleged co-conspirators reportedly bragged about all the clothing and luxury cars they bought using the money.
Meanwhile, Massa's victims would be left with overdrawn accounts. As a result, many victims were forced into payment deals with the targeted companies, and their debit cards were canceled; in some cases, the businesses whose names were on the fraudulent checks also lost money.
Unsurprisingly, it didn't take long for authorities to catch on to the scam. In July 2018, the U.S. Postal Service learned that more than 50 blank money orders had been stolen from a New Jersey office, which sparked an investigation that turned up surveillance footage of Massa and her nine alleged accomplices in a store linked to many of the fraudulent checks. Now, the suspected crime group is facing charges of conspiracy to commit bank and wire fraud.