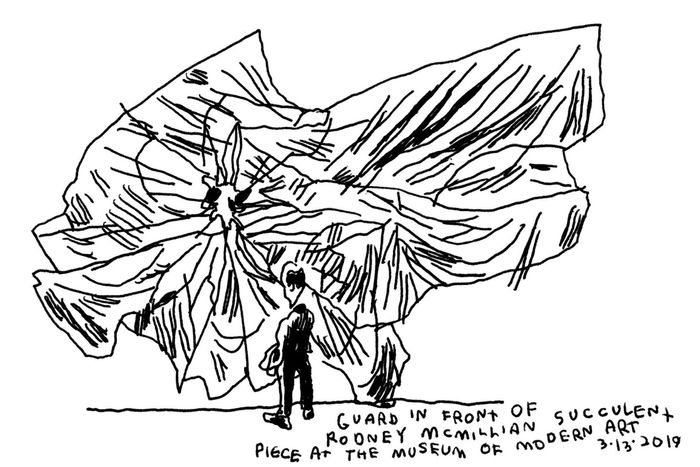 Photo: Courtesy Polan Family
After hearing of artist Jason Polan's death at age 37 from colon cancer, I realized I had never seen him not drawing. Like some Borges character, New York's resident illustrator of modern life set out to draw "every person in New York" and made it past 30,000 squiggly ink drawings, including the 20 seen here from 2019, the last year of his project. His was an art of taking a sunshine pleasure in and appreciating the people, places, and things of the world.
*A version of this article appears in the February 3, 2020, issue of New York Magazine. Subscribe Now!