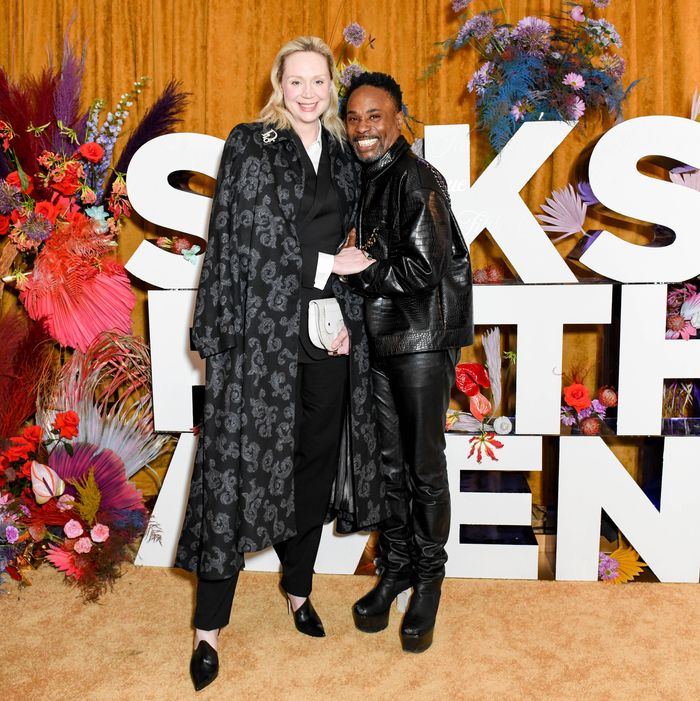 Gwendoline Christie and Billy Porter.
Photo: BFA for Saks Fifth Avenue
How do you celebrate a restaurant's first birthday? L'Avenue at Saks Fifth Avenue went with french fries, Vogueing, and free ear piercings from jewelry designer Maria Tash.
In the past year, L'Avenue (and the après-ski-themed bar downstairs, Le Chalet) has seen its fair share of parties. Both Gigi and Bella Hadid had their birthday parties there. The Vanity Fair International Best Dressed list after-party was hosted at L'Avenue, as was Alexander Wang's New York Fashion Week after-party, which started at 1 a.m. and was attended by Hailey Bieber in full-on Barbie mode. For many partygoers last night, it was the grand kickoff to New York Fashion Week and the subsequent fashion month. Among the guests were Gwendoline Christie, Natasha Lyonne, Julia Fox, Hennessy Carolina, and Billy Porter. People were walking around in capes, face-obscuring catsuits, and hoop skirts while DJ Kiddy Smile played music you couldn't help but dance to.
Christie, impeccably dressed in a cape and suit by Kim Jones for Dior Homme, was most excited to meet Porter. "We have been having a very long conversation through digital means for months, and we have not actually met in the flesh until tonight," she told the Cut. "There has been a certain amount of sliding into each other's DMs, and then more intimate text conversations. We moved up a level."
The two met on the gold carpet, and posed for a photo together. Porter said it was "amazing" and revealed that Christie's partner, Giles Deacon, would be designing his Oscar outfit for this Sunday. Any hints for what it may look like? Porter laughed and said, "I ain't telling you shit! You know I ain't telling you nothing. I gotta tease it." Something to look forward to. See more photos from the event below.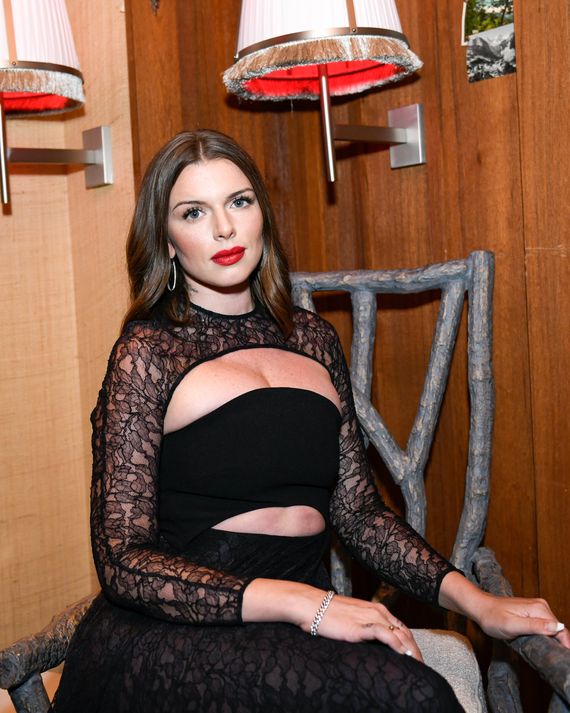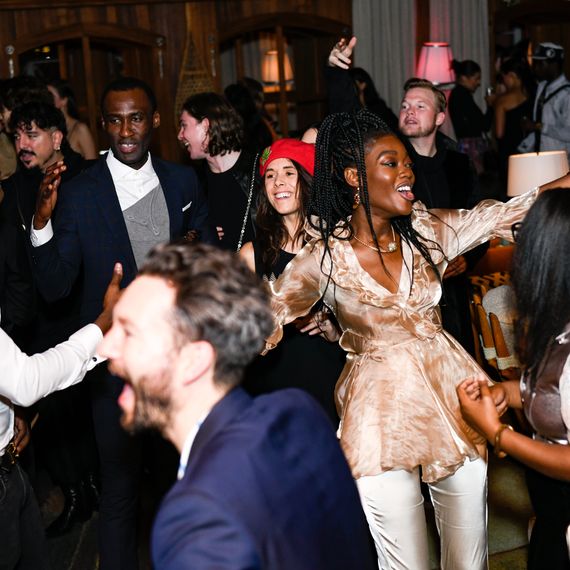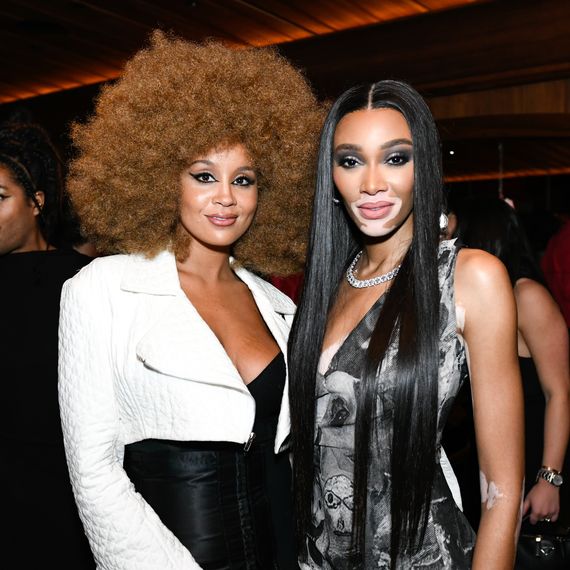 This post has been updated to reflect that Deacon is Christie's partner.