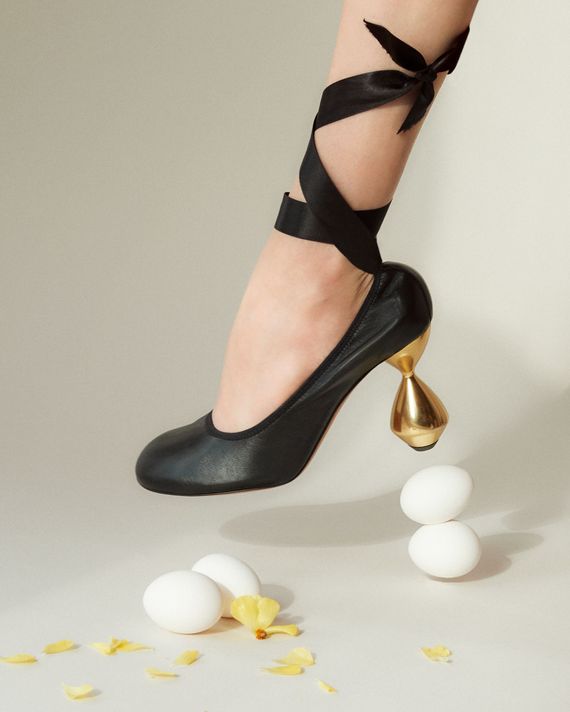 Photo: Ester Grass Vergara
There's nothing quite as classically elegant as a ballet flat, in part because there's nothing quite as classically elegant as ballet. Whether you're wearing the shoes or sitting in a performance, you tend to sit up a little straighter, raise your chin a little higher, and maybe even point your toes.
The ballet flat has a long history. In the 16th century, and probably even before that, men used to wear them, too. The style seems to have come back all these centuries later: Ballet flats walked the men's runways at Dries Van Noten, Bode, and Jil Sander. Raf Simons also recently revealed a sneaker–ballet flat hybrid as part of his new "Runner" collection.
For women, the high heel killed the ballet flat for a brief period in the 20th century until people like Audrey Hepburn brought it back, proving that low can be just as stylish as high. Today, designers like Jonathan Anderson of Loewe are still finding ways to update the style. Take these "ballerina pumps," for example, with a classic ankle ribbon and leather body, plus a surreal-looking heel in the shape of a gold hourglass. Like the viral egg that was bigger than before, these shoes make you do a double take. It's the same ballet flat we know and love, but different.
Shop the Story
Photo: Courtesy the vendor