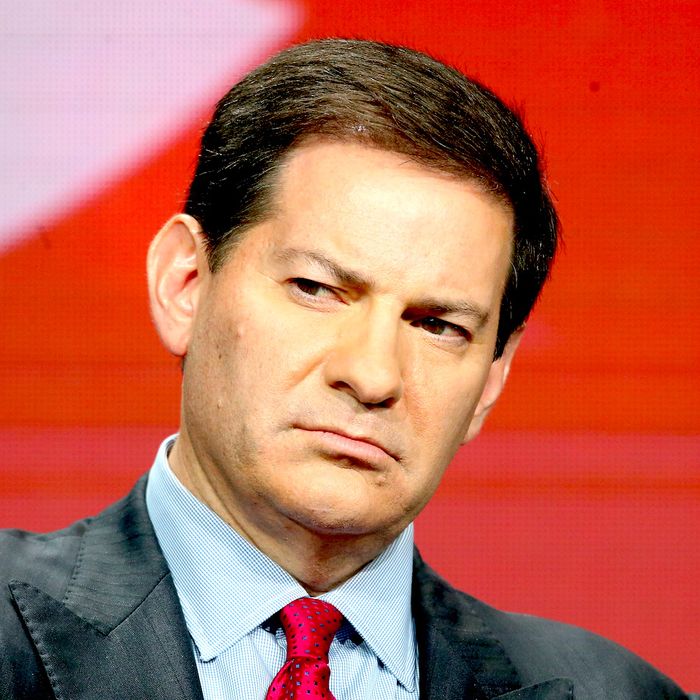 Mark Halperin, who signed his latest book deal after his firing for alleged sexual harassment.
Photo: Frederick M. Brown/Getty Images
In late 2017, Mark Halperin was fired from his TV jobs after more than a dozen women accused him of workplace sexual harassment. He has since honed his thoughts on cancel culture, and reportedly aired them at a "closed door" panel on the topic last week. According to Mother Jones, he said being "canceled" felt "akin to being a refugee," in terms of the constant pressure, and suggested that even killers get fairer treatment.
"Murderers in our society who get out of prison are afforded an opportunity to go on with some aspect of their life," Halperin reportedly remarked. "The challenge to a lot of people who are canceled is there's no mechanism for that, regardless of what they've done, regardless of whether they've tried to make amends."
In October 2017, multiple women accused Halperin — then a senior political analyst for NBC and MSNBC, with an HBO project in the pipeline — of inappropriate workplace behavior during his time as director of ABC News, including soliciting coworkers to sex, groping women's breasts, forcible kissing, and rubbing his erection on his colleagues. Halperin subsequently apologized, saying that he "was part of the problem."
"I acknowledge that, and I deeply regret it," he said. "My behavior was wrong. It caused fear and anxiety for women who were only seeking to do their jobs." Although he admitted "responsibility for [his] outrageous conduct," Halperin still lost his jobs, HBO still pulled the plug, and his publisher still dropped his book on the 2016 election. He was "canceled," although as Mother Jones points out, that's a broadly defined concept, encompassing "anything from getting dragged on Twitter to losing your career and livelihood."
On the career front, Halperin says he's having a hard time, telling Mother Jones he has applied to Target and restaurants in a bid to get health insurance for his son, but doesn't want to work in media again. Still, Halperin did manage to wrangle another book deal in 2019, and while How to Beat Trump has not sold well, the fact that he was able to write it does not point to total ostracism. As he noted, the publisher approached him.