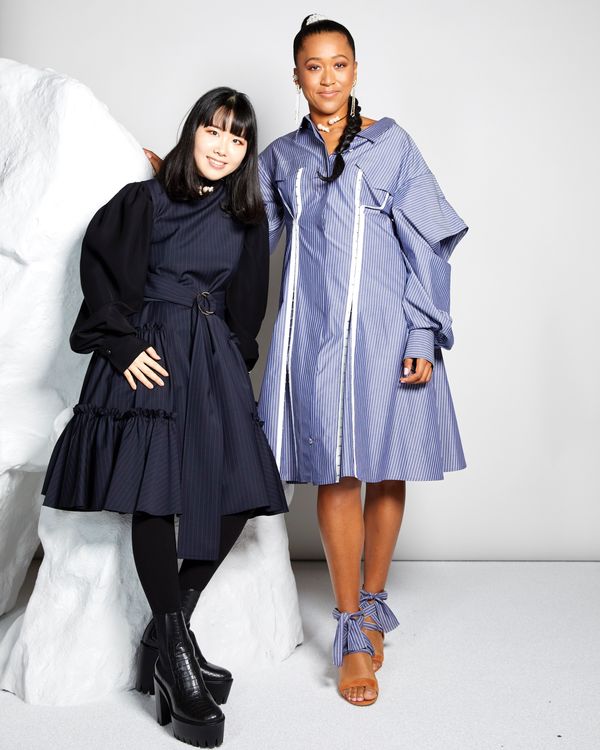 Hanako Maeda, left, and Naomi Osaka.
Photo: Courtesy of ADEAM
At just 21 years old, Naomi Osaka has become the world's No. 1–ranked women's tennis player. Now she's designed a capsule collection in collaboration with ADEAM. It debuted yesterday during New York Fashion Week, at a show that transformed Hoffman Hall at the High Line Hotel in Chelsea into a black-and-white Japanese Zen garden.
ADEAM designer Hanako Maeda, who grew up surrounded by fashion in both Japan and New York, is known for an "East meets West" sensibility. So while it may initially seem unexpected that Osaka would trade in her tennis racket for a sketching pencil, it was actually an intentional choice. Maeda wanted to explore their shared Japanese-American heritage — a creative pursuit that better fits a fashion runway than a tennis court. "I've always sketched things with my sister, but I've never really seen them come to life," Osaka told the Cut. "I've always loved Hanako's designs and knew that she's Japanese too, so I was interested if she wanted to do something together. For me, the goal is to expand my barriers and go beyond what I'm comfortable with."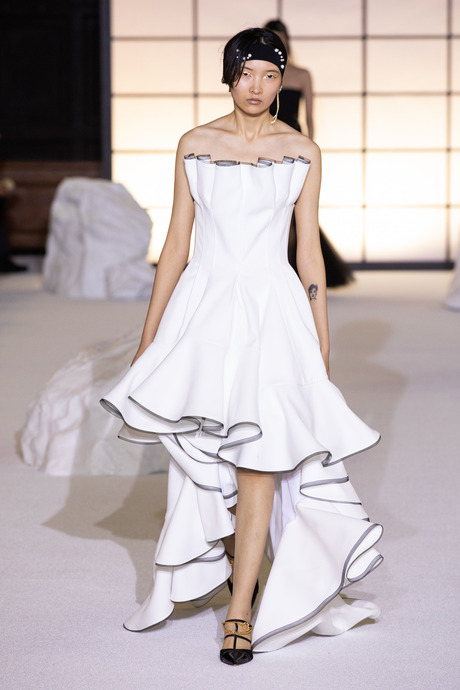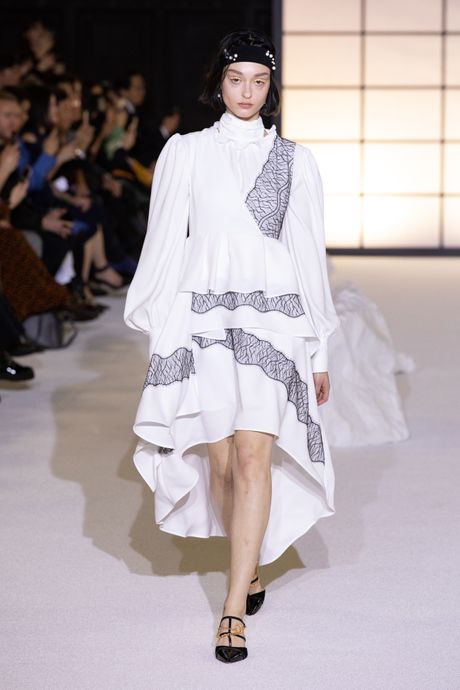 If anyone expected athleticwear from the athlete, they were proven wrong with a thoughtfully considered collection inspired by kemari — a traditional Japanese sport played by aristocrats wearing elaborate kimonos with voluminous silhouettes and many layers of fabric. With this historical framework in mind, the duo built the collection over Skype video calls. Maeda brought her modern feminine touch with a hint of "kawaii" Harajuku girl (think playful ruffles), while Osaka offered her athletic sensibilities (think athleisure you could wear to a cocktail party).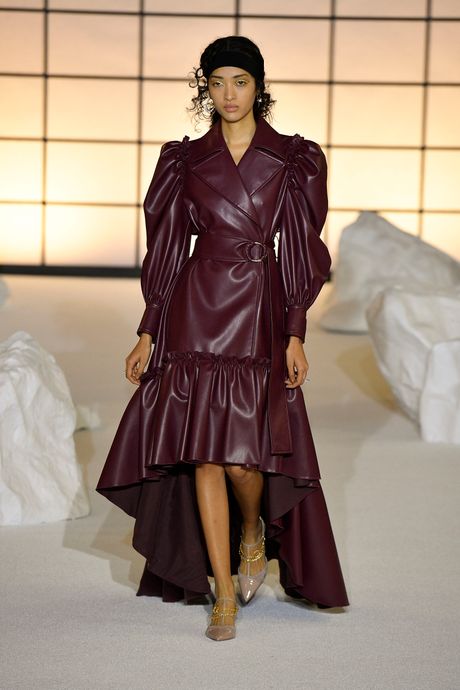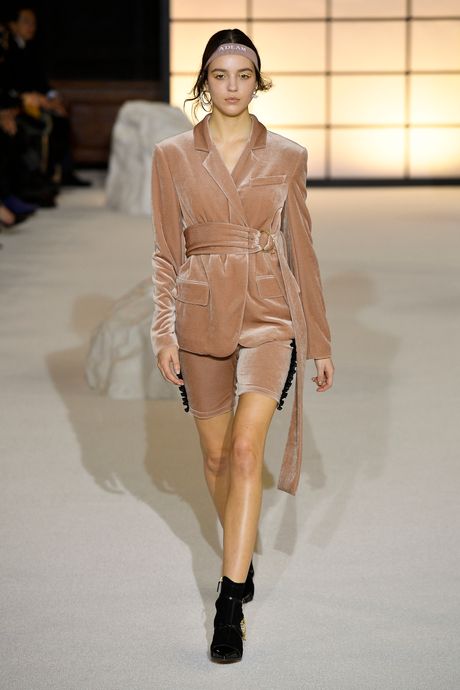 On the runway, this crystallized into sculptural evening wear with origami-inspired draping, dramatic sleeves on kimono-like trench coats, and sporty biker shorts and track pants paired with tailored suit jackets — in black-and-white, or the kind of rich colors you'd see at Japanese garden festivals like pine green, sunrise red, and burgundy. And each model wore a sweatband adorned with pearls on their heads.
"I was really inspired by this, like, active lifestyle of Naomi and wanted to incorporate traditional Japanese culture," Maeda told the Cut. "This collection tells the narrative of a global, modern woman who fuses diverse cultures to create her own personal style."