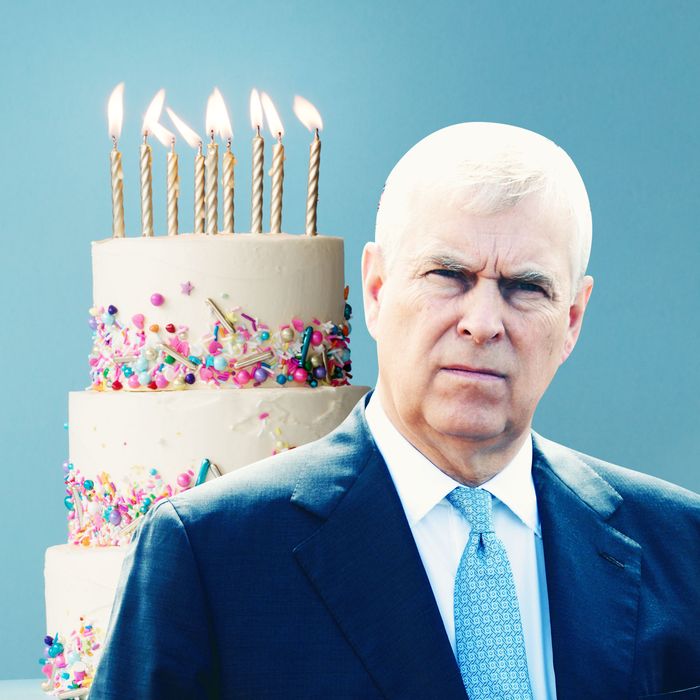 The queen's favorite large adult son is having the worst birthday ever. First, his mom canceled the blowout he had planned for his 60th, downgrading the celebration to a "small family dinner." Now, according to Daily Mail columnist Sebastian Shakespeare, Prince Andrew is scrambling to fill seats even at this more modest table. Apparently, invitees keep remembering they're "unavailable" that evening, prompting Andrew's ex-wife, Sarah Ferguson, to seek out "second-tier guests" as backup.
It's likely that Prince Andrew's high-profile, decades-long association with convicted sex offender Jeffrey Epstein is putting people off the dinner. Andrew has reportedly not been very helpful in the FBI's investigation into the late financier's dealings, and in November he gave a disastrous interview to the BBC, in which he called his friendship with the alleged millionaire pedophile "useful" — though he did admit it was "unbecoming" and insisted that his "tendency to be too honorable" may have clouded his judgment. A hard sell, particularly because he has been photographed with at least one of Epstein's alleged victims.
Both Prince Andrew and Buckingham Palace have repeatedly denied any complicity in Epstein's alleged sex-trafficking ring, but the TV appearance nonetheless proved awkward enough for the queen to (allegedly) fire her son from his public duties, and to dial down his b-day bash.
Now, according to the Daily Mail, Ferguson's assistant is trying to scare up some last-minute attendees for the dinner, which is set for 7:30 p.m. on Wednesday at Andrew's home. According to royal expert Neil Sean, Prince Harry and Meghan Markle will reportedly be among the no-shows, having told the family that they "already have commitments on the day."