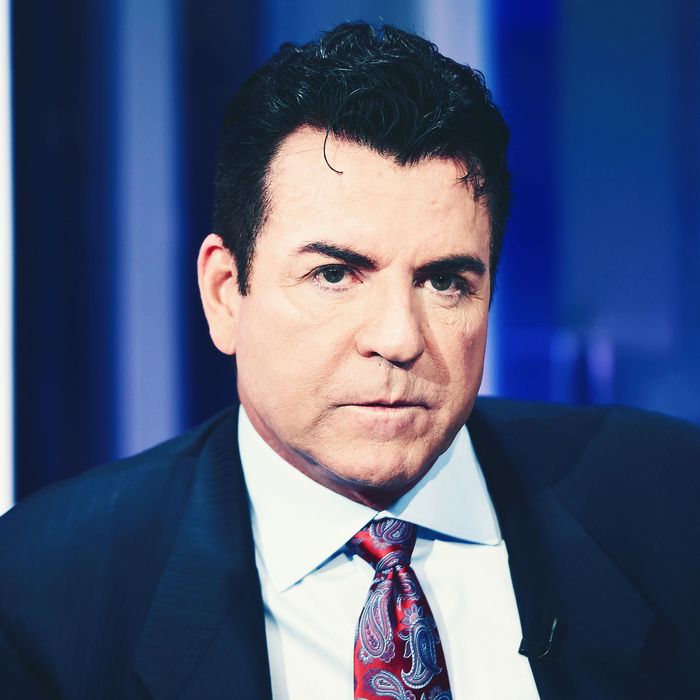 John Schnatter
Photo: Steven Ferdman/Getty Images
Papa John's founder, John Schnatter, has really been spiraling of late. In 2018 he was ousted from his job running the pizza chain after using the N-word on a conference call. Then in November he granted Fox affiliate WDRB an interview in which he claimed that "the board of directors used the black community and race as a way to steal the company," which has since been "destroyed." He also said, "I've had 40 pizzas in the last 30 days, and it's not the same pizza [as it used to be]." Which sounds like he ate 40 pizzas in 30 days … of course it does.
But the self-justifications were far from over. Earlier this week, Schnatter attempted to clarify the "40 pizzas" statement, telling H3 Podcast, "Well, I didn't say I had eaten 40 pizzas in 30 days. I said I had 40 pizzas in 30 days." But what else could "had" mean? As a colleague of mine points out, it now sounds like he's using romance-novel terminology to delicately explain some sort of carnal relationship with the pizzas. Is that better or worse? Does one use the folding method?
When pressed on this point, Schnatter pulled out a picture of a pizza (why?!) and said that actually "had" means "inspecting" the pizza and eating part of it. Not the whole thing! (Also nothing sexual!) Can't say I'm too bummed that this despotic pizza emperor who lost his job for racism is having a hard time articulating himself.
I think the word he was looking for all along was "sampled." What a shame.