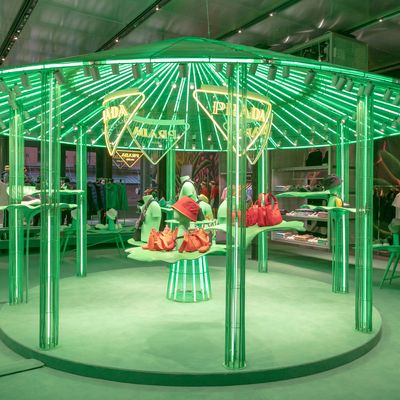 If you've been daydreaming about a vacation, take yourself to Prada's Soho boutique and bask in their glowy installation. Called "Hyper Leaves," the exhibit first opened in Paris at Galleries Lafayette last month. And as the name suggests, it literally has a lot of energy. There's a tropical pavilion and a massive tree constructed with neon lights, oversize "leaves" that act as product display tables, paintings of blown-up tropical fauna all over the walls, and green carpets covering the floors.
Basically, the store has been transformed into an immersive neon jungle, filled with outfits you might wear on an expensive safari. The clothes are from Prada's Spring/Summer 2020 collection: suede pieces, tie-dye knitwear, nylon pullovers, embroidered skirts, leather bags, and summery woven accessories.
Keep scrolling for a peek inside the store and some our favorites from the collection.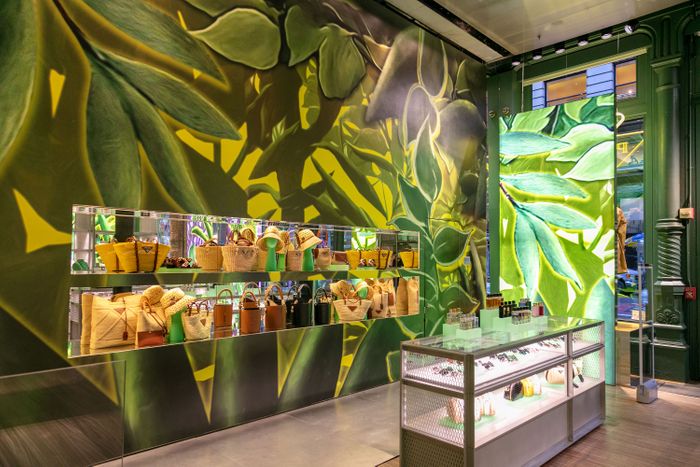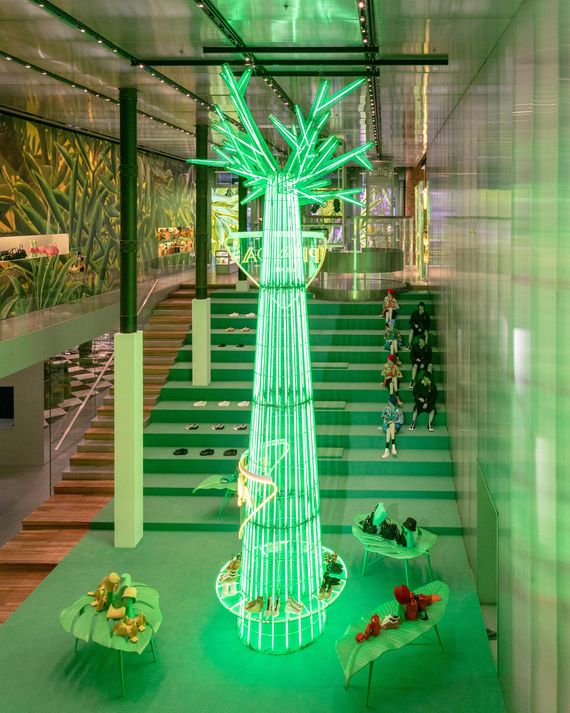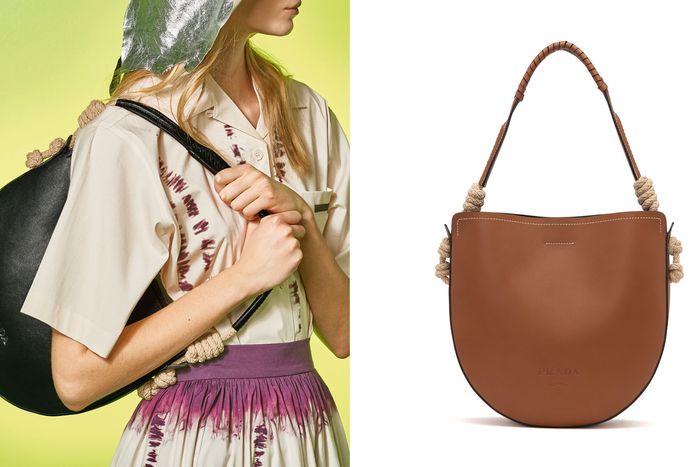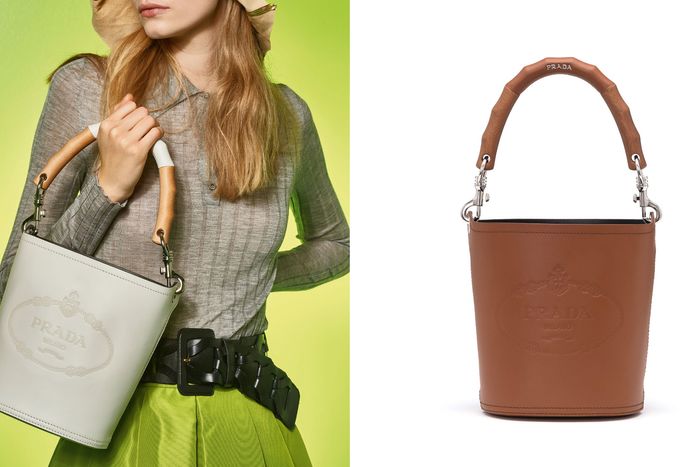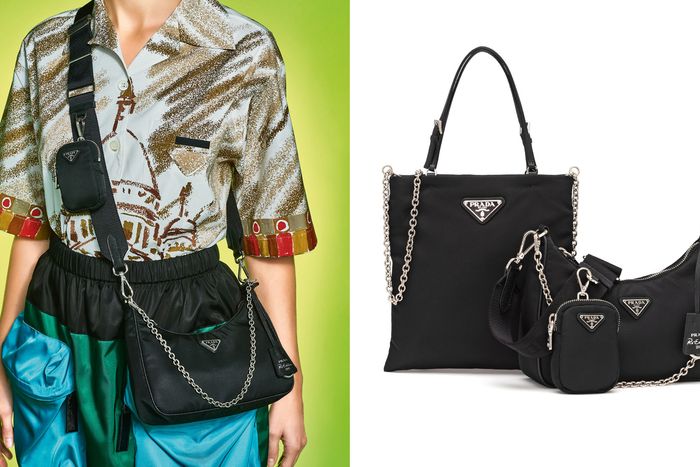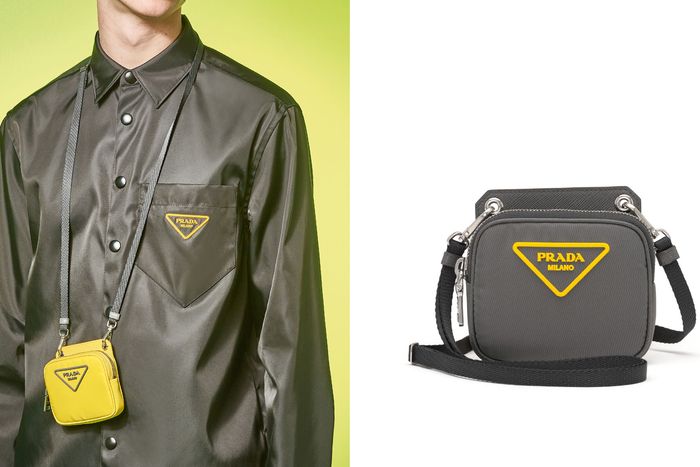 Open now through the spring (Monday through Saturday from 11 a.m. to 7 p.m. and Sunday from 11 a.m. to 6 p.m.), Prada's Soho boutique, 575 Broadway, New York.