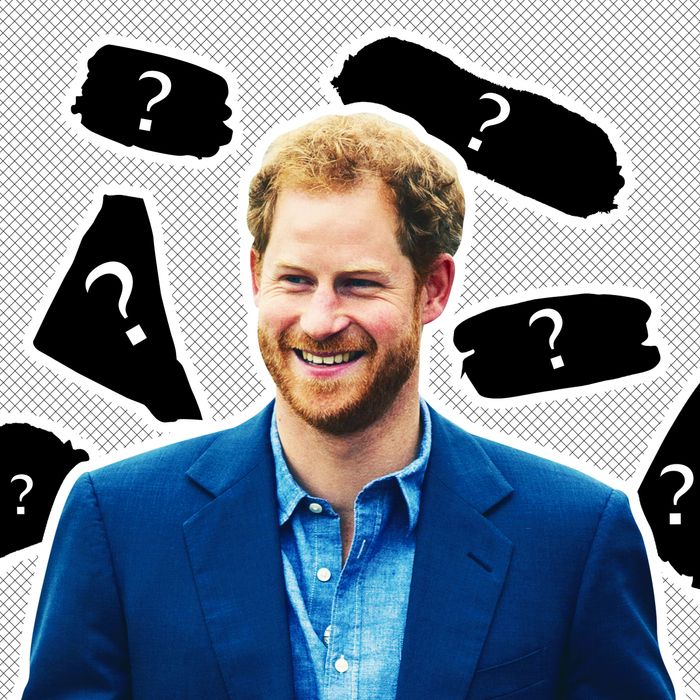 I have a guessing game for you to play, and it's perfect for the post-lunchtime lull. Are you ready? Here's the question: Which food item did Prince Harry buy (for himself, in person) while he was recently out running errands on Vancouver Island?
The answer might stun you, and be aware: Lunchtime is a hint!
TMZ reported the freshly minted normal was out picking up the item while wearing a baseball cap, a light jacket, and jeans. What sort of food do you pick up in this sort of outfit while living in Canada as the husband of Meghan Markle? Well, that's for you to guess.
Hint No. 2: It's a Popular Item
Your next hint — the item is beloved by many eaters. You always see and hear about people eating it: normal people, celebrities, others. What sort of food do many people like to eat, often picking it up while they're out or making it at home? Hmm.
Hint No. 3: It Can Be Many Things
You can find any flavor you want in this item, if you look hard enough or are inventive enough in your own kitchen. You can even form it into different shapes. When it comes to this item, the only ceiling is your imagination. And, of course, the ceiling of the item.
Hint No. 4: A "Photograph" of the Item
TMZ's reporting of the item Prince Harry bought while out running errands included a photograph of the item. Now, of course we can't show you a photograph lest we give the item away. But I have put together a pretty similar drawing of the photograph, from which you might be able to get a clearer "picture," for your guessing pleasure.
Hint No. 5: A Fun Fact
According to the item's Wikipedia — do NOT click or hover over that link or you are disqualified — "the first written usage of the English word appeared in Edward Gibbon's journal." (Edward Gibbon wrote The Decline and Fall of the Roman Empire.) Huh. Do you have a guess about the item now?
Hint No. 6: People Argue About It Online
Is this this sort of item? What about that — is that this sort of item? Oh, brother. Doesn't everyone realize that we have limited time on Earth? That we could be looking away from this discussion? Looking out the window? Certainly taking in any kind of weather or landscape or even a brick wall would be a better use of time than this; they are real, they have history. Who cares about what is and is not the item (aside from in this guessing game)!
Hint No. 7: The Final Hint
A peanut-butter-and-jelly one of these is very good, particularly when you toast the last ingredient.
Do you think you have it?
Okay, the answer is:
Indeed, Prince Harry bought a sandwich in Canada. Did you get it right? Please be honest and leave your answer in the comments.