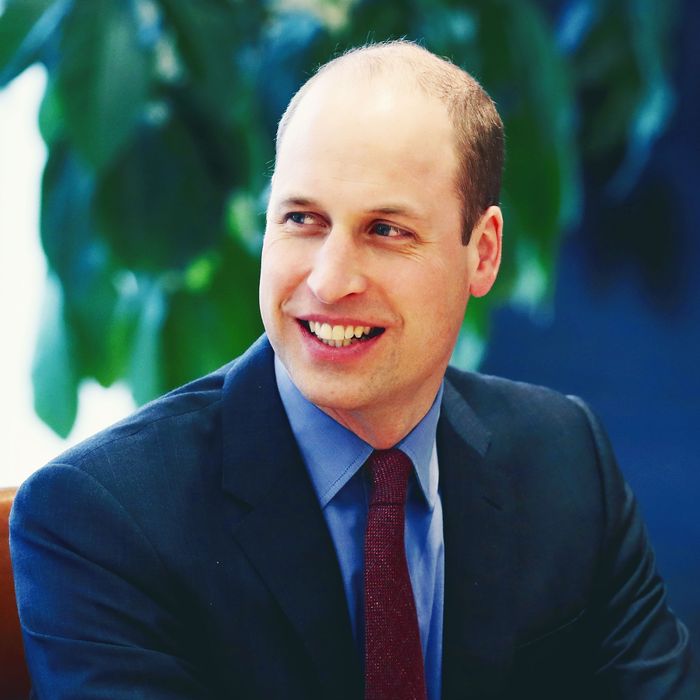 Photo: Chris Jackson/Getty Images
So far, I have passed on seeing Joker in theaters and probably ever (and I know I'm not alone). It's not that I'm afraid to see it or that it's objectively bad. I just don't care about it because we live in a society replete with time sucks, and my attention is not infinitely divisible.
In this regard and many others, Prince William and I are not the same. A recent gossip item has it that the royal (a) has watched Joker, (b) but not before bed (on the advice of friends who thought he might find it too scary), and (c) really enjoyed it. People reported that after attending the BAFTA ceremony on Sunday, where the film's star, Joaquin Phoenix, won yet another trophy for his sweatily coiffed performance, William approached the actor and told him he'd initially been "put off" by people warning him about the film, explaining that he was afraid if he watched it too late in the day, he'd miss his bedtime. So the prince watched Joker at some other time of day. Apparently, he found it delightful.
"Lovely to meet you," William told Phoenix. "I absolutely loved Joker. It was brilliant. I put it off and put it off before watching it, as people kept telling me, 'Be careful when you choose to watch it.' I'm glad I didn't watch it before bed, but huge congratulations on an amazing performance."
This interaction illustrates another way in which Prince William and I differ. If I saw Joaquin Phoenix, I would not try to talk to him. Even though I appreciated his work in Gladiator (2000), and I hope he knows that.