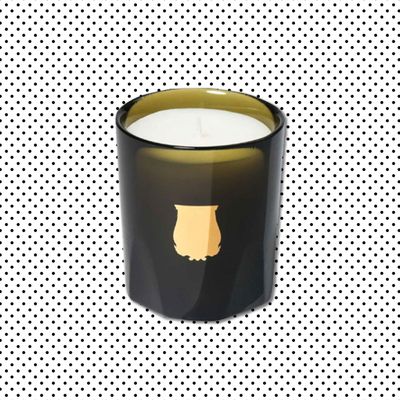 Photo: Courtesy the vendor
Cire Trudon candles are so special that they even get called out in commencement speeches. In his 2018 commencement speech at Oberlin College, David Sedaris imparted his rules for life in eight parts. Along with "Be yourself. Unless 'yourself' is an asshole" and "If you find something to fall back on, you'll fall back," he offered some practical advice on bougies, spoken as someone with obsessive, exacting taste. "You have to be really careful about scented candles. There's really only two kinds worth having … Diptyque or Trudon."
No further elaboration was provided, so the liberal-arts graduates were left wondering why French candles are the only kind worth having. But he wasn't wrong. Although Diptyque gets most of the glory, Cire Trudon deserves it just as much. Known for being the world's oldest candlemaker, it was the official provider of candles for the court of the Sun King, Louis XIV. Nowadays, thanks to a redesign helmed by Ramdane Touhami, skateboarder-meets-brander-wunderkind, people go "apeshit" (as the Strategist once put it) for the candles.
Once you smell a Cire Trudon candle — with its unique, not overly perfume-y scent and a name inspired by European history — other candles won't smell as good. Cire Trudon candles smell like they're alive; there's some umami to them. Your boring Fig candle looks cute but starts to smell almost like a plug-in air freshener in comparison.
Unfortunately, the standard candle is $105. For the slightly softer price of $42, the brand is now selling solo travel candles under the name La Petite Bougie. There's Cyrnos, a citrusy scent inspired by a Belle Époque villa on the Côte d'Azur that has hosted both Queen Victoria and Elisabeth, the Empress of Austria. Gabriel smells like chestnuts roasting over an open fire, but heavy on the smoke. Abd El Kader is my longtime favorite — to me, it smells like Moroccan mint tea and ginger. You'll still be literally burning money, but it will smell like no other candle you've ever had.
If you buy something through our links, New York may earn an affiliate commission.