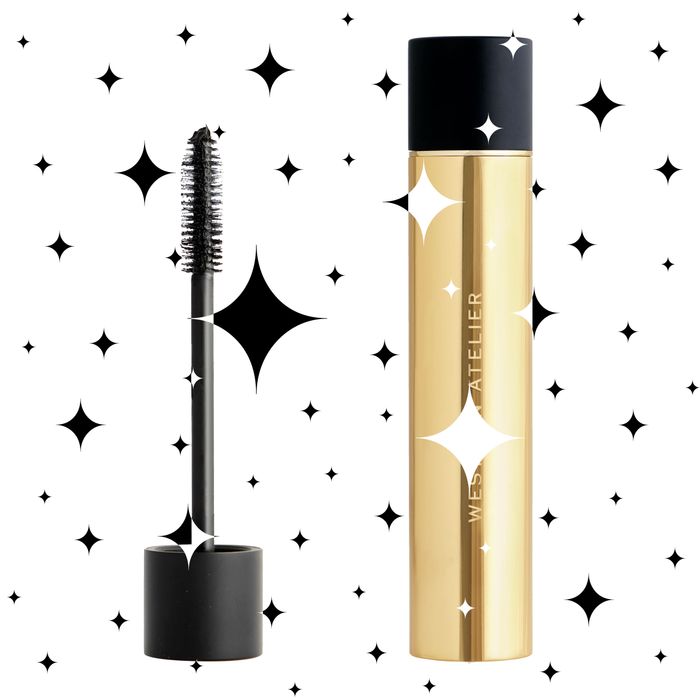 Photo: Courtesy of the Retailer
I was at makeup artist Gucci Westman's apartment the other day to learn about her new Westman Atelier launches for spring. When she got to the eye shadows, she mention how sexy they looked when paired with her mascara. I interrupted.
"You have a mascara?" I harrumphed. "How did I miss that?"
Since Westman launched her brand two years ago, she has offered clean makeup packaged in luxurious compacts and tubes. But mascara was tricky — as is often the case, formulating a clean one without parabens, silicones, or carbon black proved challenging. Westman wound up using iron oxide to get the black color; sunflower, carnuba and beeswax to achieve length; tapped chicory root extract to help thicken; and a derivative of coconut oil as a preservative.
"It doesn't crumble or flake, and it gives excellent volume," she promised me as she sent me off with a brand new tube of Eye Love You Mascara.
Despite all of her enthusiastic promises, it took a few days before I gave it a try. My lashes aren't my strongest asset, so maybe I wasn't ready for the possibility of being let down, especially about its performance. I own a few clean mascaras and they're fine, so long as the look I'm going for is weekend natural. I compromised and tried it on an almost weekend day: Friday.
One swipe sufficiently confirmed every promise. No crumbling, no flaking, no raccoon eyes. My lashes looked as long and dark as they do when I use my favorite standard lengthening mascaras. It feels good to increase the clean ratio of my makeup arsenal, not to mention its chic factor. Win win.
If you buy something through our links, New York may earn an affiliate commission.