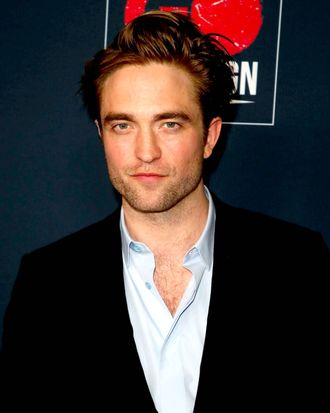 A man who smells like a crayon.
Photo: David Livingston/Getty Images
Celebrities have many scents — Harry Styles smells like Joan Didion's house; Kacey Musgraves smells like a baby; Rihanna smells like heaven; Evan Rachel Wood smells like the Earth; Jake Gyllenhaal smells marinated; Ryan Reynolds smells like "approachable warmth"; and Robert Pattinson smells either like pure nostalgia, or like embalming, depending on whom you ask. In a fragrance-focused interview, Pattinson — the face of Dior Homme, as you may remember from this conspicuously sexy ad — told Allure about his natural musk. It will doubtless be familiar to you.
"Lots of people tell me I smell like a crayon," the could-be ballerina noted, when asked how he would describe his scent.
If more than one person has remarked that sniffing you feels like sticking their nose in a Crayola box, it is probably safe to say their assessment is accurate, as crayons have a very distinctive odor. They get it from beef fat, which is what gives crayons their signature waxy consistency. And as it happens, Pattinson agrees that he smells like he's "made of wax" — "like I'm embalmed," as the Batman actor put it to Allure. Huh!
Anyway, Pattinson also mentioned that, despite his gig with Dior, he does not really wear cologne. "I hardly ever wear fragrances," he said. "If I wear a fragrance, I find it quite overbearing." Which means that he is out there, naturally exuding the unadulterated aroma of animal fat, or your favorite childhood scrawling utensil, and that is just a fun little fact for you to chew on as you go about your day.