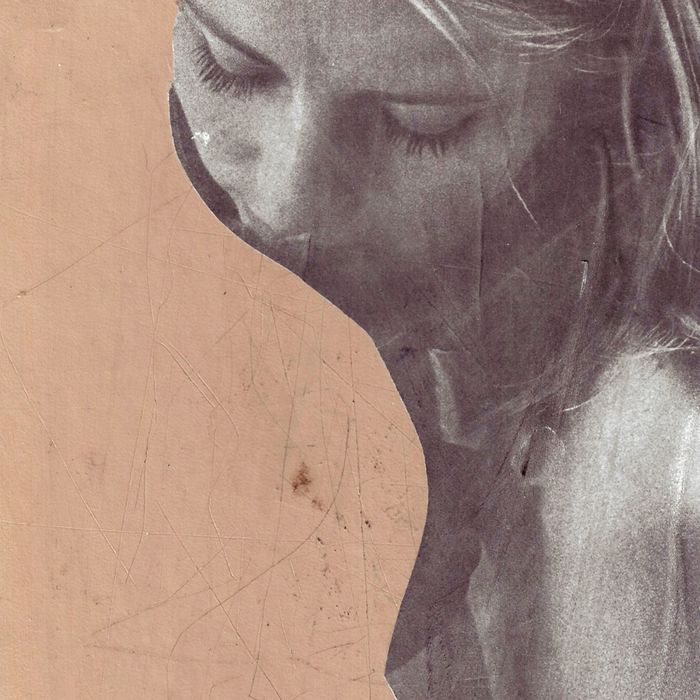 Photo-Illustration: John Gallagher
This week, a woman who channels her sexual frustrations into doing her taxes: 27, single, Los Angeles.
DAY ONE
10:00 a.m. As of this week, I am now unemployed. (Working in the entertainment industry means job stability is nonexistent.) Might as well have some fun while I'm on the job hunt. I'm a personal assistant and aspiring TV writer.
I'm bisexual/queer and I don't foresee monogamy in my future. Down the line, I could potentially see myself in multiple polyamorous relationships, or I'd be fine staying eternally single. I'm not actively looking for a partner or relationship right now, but I enjoy meeting people, keeping things light, and seeing where they go.
2:00 p.m. I recently joined Feeld, which is a more sex-forward app for the poly, swinger, and BDSM community. It was a little overwhelming at first, but I'm starting to get the hang of it. This guy I messaged last week, V, finally responded. He's currently in Death Valley but heading back to LA today. We start talking about meeting up during the week.
5:30 p.m. I've had a terrible migraine all weekend so I bail from my plans with friends tonight. I go home to lay on the couch and watch the finale of Cheer on Netflix before heading to bed before 9 p.m.
DAY TWO
11:00 a.m. First day of unemployment. I think I've finally slept off the last of my migraine, but I'm still not feeling 100 percent so I end up laying on the couch most of the day and try not to feel bad about it.
1:30 p.m. I'm texting with E about the foursome she had over the weekend. She and her partner recently started to explore adding other people into their sex life — that includes me. We had a truly incredible threesome at the end of last year and I'm excited to keep playing with them. She and I were good friends before we jumped into bed together and have always talked openly and honestly about our sex lives. I'm curious about how their foursome dynamic differs from our threesome dynamic and what the experience was like for her and her partner. It helps us calibrate how we want our next session to go, and we like talking ahead of time about things we want to try next time we're together. We discuss our interest in easing each other into anal penetration during our play sessions.
6:00 p.m. V is still messaging me, and the conversation turns to the nitty gritty of what we want out of our interaction. I like being frank when talking about sex, but sometimes the way straight men do it can be such a turn off. It can feel super mechanical and exhibitionist in a way that I don't love, but I appreciate that he is checking in about what gets me off and asking about condom use and consent early. We decide to meet the next morning since he's taken off work — ostensibly just to fuck me. We decide to meet at my place, even though it's a trek for him. I masturbate in anticipation before falling asleep.
DAY THREE 
9:30 a.m. Nothing from V. The app tells me he hasn't "seen" my last message.
10:30 a.m. I message again to see if he has an ETA and get no response. Whatever. No use crying over random dick.
11:00 a.m. I message another guy from Feeld, C, to see if we're still on for the date we set for today. He confirms, but suggests we skip drinks and I go over to his place. Eh. As a young, single woman in a city, it's not my ideal night to go to a stranger's house alone for sex the first time I'm meeting them.
2:00 p.m. We keep texting, and the uneasy feeling in my gut persists. I tell him to let me know when he's home from work, so I know when to head over. He tells me he'd "love for me to be at his house by 6:30 p.m." I know you can't interpret tone from a text, but I don't love the slight demand in the request. I tell him that I have to wait for my roommate to get home, take care of the dog, eat dinner, and I'd let him know. I leave it at that. Sometimes, it's just not worth it.
4:30 p.m. I text L, a woman I met at a queer women's night at a local piano bar, affectionately called Open Dyke Night. We've met up since then and there's definitely a vibe. She just got back from a week-long work trip yesterday. I check in to see how she's doing with the jet lag. After a little banter, she confirms meeting up with me at a queer dance party Friday night.
I also reach out to J, a bisexual guy that I've hooked up with a couple of times and actually like. His life is insanely busy, and he doesn't have time to prioritize hanging out with me right now; I understand, but it can still be frustrating. The last time we were hooking up, we were interrupted by a call from his boss. I'm starting to lose interest but hanging on to the last glimmer of hope that he could be the reliable casual hook-up I'm looking for.
7:00 p.m. Finally get a text back from P, a super-hot nonbinary person I've hooked up with in the past and have been trying to get together with again. They're off work tomorrow and want to hang out. This week is starting to look up.
DAY FOUR
1:00 p.m. I text P to see what they're up to; they tell me they're running an errand but then free for the rest of the day. Great!
3:00 p.m. After doing some chores, showering, and watching a couple of episodes of Daria, I text P to see if they want to come over in an hour. I also tell them that we don't have to have sex if they don't want to, we can just hang out. I know they are struggling with some mental health stuff recently and I don't want to be insensitive.
3:30 p.m. Still haven't heard back. I tell P I do have some cute lingerie if that interests them.
4:00 p.m. Haven't heard back from P. I'm annoyed. We've done this runaround before and it's so frustrating. I really want to get laid. I channel this frustration into doing my taxes.
5:00 p.m. Still frustrated and now hangry, I check in with Feeld. I look through my matches and decide to message N, a pansexual guy. He's also looking for a friend with benefits and lives one neighborhood over. Score. We start texting and he asks to meet for lunch tomorrow. We pick a place and he tells me that he'll let me know in the morning what time works for him.
7:00 p.m. Time for bar trivia with my friends. We come in second by ONE point. Brutal.
9:00 p.m. A couple of friends and I make a pilgrimage to a bar in Hollywood that makes elaborate cocktails based on the year's Best Picture nominees. The drinks are delicious and strong. A little buzz hits me and against my better judgment, I double text J about his availability this weekend. He tells me he has a friend coming in for the Oscars and his schedule is up in the air. Ugh. Whatever. I tell him I'm bitter that so many people have bailed on having sex with me. No reply.
DAY FIVE
10:00 a.m. I get up and have some writing I want to get done. Not getting my hopes up for lunch with N today. Been let down too much already this week.
10:30 a.m. And there it is. N texts to tell me that a phone meeting he had got changed into a lunch meeting, so he can't make it today. He does ask for other times I'm available because he wants to meet before he has to travel for work next week. At least he's showing some effort.
1:30 p.m. N and I are still texting. We're both so horny, but he's working and can't come over. We're debating if we should meet tonight after my volunteer shift that ends at midnight. I'm a state-certified sexual assault advocate, and for the past three years I've volunteered on a 24-hour hotline service. N and I agree to text later and see how we're feeling.
2:30 p.m. Messaging with LV on LEX, which is an app specifically for queer people of marginalized genders. The idea is pretty simple: You post a personal ad like you would in a newspaper and wait for others to message you. I posted a few weeks ago about being busy and horny. LV had a similar predicament, so we started chatting. She seems cool and is extremely my type.
11:00 p.m. My volunteer shift is nearing its end, so I reach back out to N to see if he still wants to meet up tonight. We make a plan to meet at a local bar and then come back to my place. But, of course, right at midnight, the plan is thwarted by a "work call" on his part. Figures. I masturbate out of frustration before going to sleep.
DAY SIX
10:00 a.m. I meet a friend for coffee and then do a Target run. Not texting anyone today, I'm over it.
9:30 p.m. I meet L at this dance party; I'm excited to see her. We take really cute photos in front of balloons that spell out GAY ASS and make out heavily on the dance floor. I am super crossfaded, which I know will bite me in the ass later, but I'm having too much fun to care right now.
12:30 a.m. L and I leave the club and go back to her place. The moral of this week's story is: Never send a man to do a woman's job. We hook up for the first time and it's super hot. She's a baby bisexual and doesn't have too much experience with women, so I take the lead, which I don't mind at all. For me, giving is just as fun as getting. She spoons me as we fall asleep. So happy I finally got some action after this week of disappointments.
DAY SEVEN
8:00 a.m. I wake up super hungover at L's place. I have a screaming headache and get sick in her bathroom. She brings me water, Advil, and an ice pack and tells me I can stay as long as I need to. She leaves to go to her book club, and I take a little snooze in her bed until I'm feeling good enough to leave. God, I love women.
12:00 p.m. Go to brunch with a friend and lament this week's disappointing prospects over a Bloody Mary (I'm the worst) and some chorizo eggs Benedict.
7:00 p.m. Laying on the couch, watching Daria when I get a drunk FaceTime call from my sister and brother-in-law. They ask why I'm on my couch instead of out on the town. What can I say? Sometimes I just want to lay on my couch alone on a Saturday night.
11:00 p.m. I finish my Daria rewatch and decide to turn in for the night. Maybe the week didn't quite go as planned, but hey, there's always next week.
Want to submit a sex diary? Email sexdiaries@nymag.com and tell us a little about yourself.