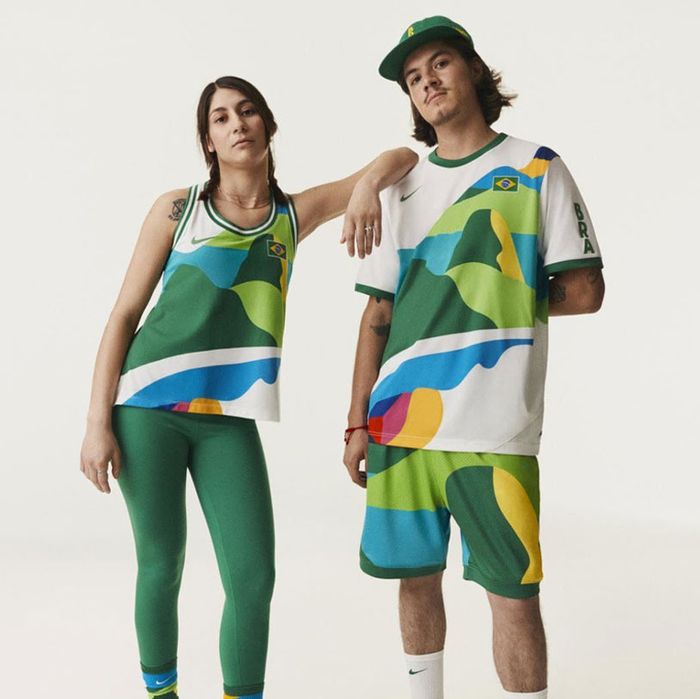 Sure, it might be a little soon to start thinking about the summer Olympics, but how are we to help it when the official Nike-branded Olympic skateboarding outfits were revealed, and look like this?
What? Who are they? Especially: Who is she? I would ruin my entire life for her. What the hell. Did the designers do this on purpose? Who among us didn't have an adolescent skateboarder crush now rushing back to mind? It didn't work out then, but maybe now …?
The Tokyo Olympics mark the first year skateboarding appears as an Olympic sport, and boy, did they come out swinging. I mean, the tailoring alone. The contrast collars. The pink swoosh shoes. Her bracelets (I know that's not part of it, but God). I need to move on so yes, the Brazil and France designs are cool also (that women's jumpsuit!).
I know these are models and not the actual Olympic skaters, but if she asked me to live in a van with her and drive her around the country to all her skating competitions (I am not sure how professional skateboarding works) I would really think about it. Some of the items will be available for sale on the Nike webstore later this summer, which might be the next best option.