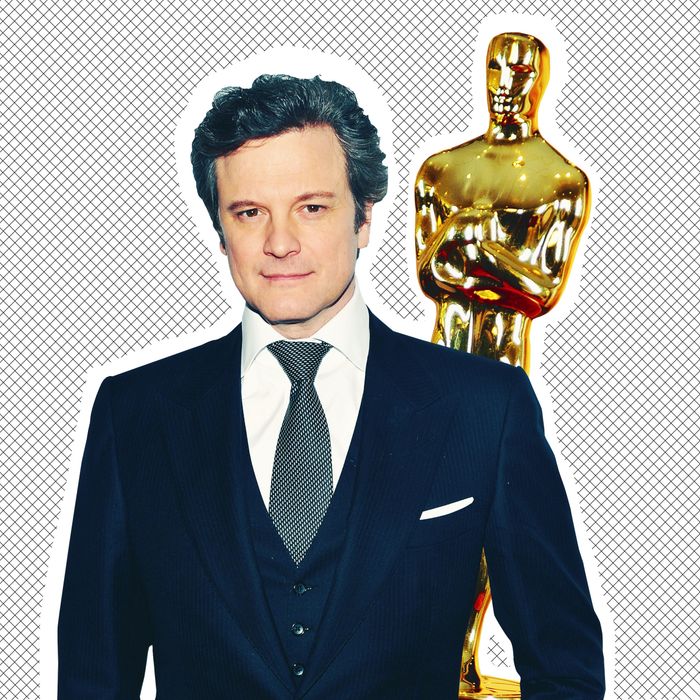 Photo: Stephen Lovekin/Andrew H. Walker/Getty Images
My first Vanity Fair Oscar party was an intimate gathering of about 200 people held at a now-defunct restaurant in Beverly Hills. It was odd to roam around a room where I recognized everyone and knew no one. In the early '90s, there remained a distinction between actors on "the big screen" and "the little screen" and as a TV writer — and Vanity Fair contributor — I felt out of my element.
Starstruck, I made a loop around the main room and paused in the center to gawk. Diane Keaton looked happy and comfortable playing herself. Steve Martin leaned in and elicited a laugh. Old-timer Kirk Douglas looked elegant as did new-timer Julia Roberts. In a room of statuesque women, no one looked more regal than Anjelica Huston … until Cher strolled in.
I wanted to take it all in. I wanted to remember the moment forever. I wanted to—
"Move! I need you to move!" a man holding a camera barked.  "You're ruining my picture."
I turned to see what he meant and realized Muhammad Ali and Madonna were conversing behind me. Any shot would have captured two icons of the 20th century … and a short, nerdy, comedy dork who hadn't even taken the time to put on lipstick. I ducked out of the shot, scooting off like Groucho Marx.
Over the years, I interacted with the famous guests on rare occasions. One year, the party served trays of butter cookies ink-jetted with reproductions of past Vanity Fair covers. The technology was new and the cookies were mesmerizing. I especially loved the Goldie Hawn cover and since no one was looking at me, it was easy to grab  one, wrap it in a napkin and slip it into my clutch.
An hour later, standing at the valet, I heard a familiar laugh. Goldie Hawn was behind me waiting for her car. Had she seen her cookie? I had to ask.
"No!" she said with Hawnian enthusiasm. "I missed it!"
That didn't seem fair so I pulled the napkin out of my clutch and unwrapped my treasure.
"You should have this," I said.
Goldie lit up and gleefully accepted the cookie.
The cookie exchange encouraged me. When presented with the right opportunity, I could do more than just observe the stars. In 2011, it happened again.
By then, the party had moved to the Sunset Tower hotel and the guest list had sextupled to over a thousand. In the grander venue, it took longer to make my customary loop. The big winner that year was The King's Speech, directed by Cats's Tom Hooper. Unlike Cats, The King's Speech racked up many Oscars, including one for Colin Firth and his portrayal of the stuttering King George VI. I'd had a crush on the British actor since he starred as Mr. Darcy in the 1995 Pride and Prejudice mini-series, finding him equally adorable in 2001 as Mark Darcy, Bridget Jones's love interest.
Just a year earlier, Firth was nominated for Best Actor (A Single Man) and lost to Jeff Bridges. Now it was Firth's turn to strut around the party, beaming and mobbed. No amount of looping around the room could get me close.
At 1 a.m., I called it a night. I walked out of the hotel, handed my ticket to the valet, and waited under a heat lamp near the In-n-Out truck. While pondering whether I had time to grab some fries, a stretch limo pulled up and a valet waved to a group that emerged from the hotel behind me. Colin Firth and his party were on the move.
I figured the Oscar winner would scoot into the parked vehicle first, but instead he remained on the sidewalk and held the door open for his entourage. With their high heels and long gowns, it took some time for the women to maneuver into the limo. Ever the gentleman, Firth waited patiently at the curb. As he stood facing the sidewalk, his gaze fell on the person standing directly across from him. That would be me.
Perhaps six feet separated us, and I could see the night's triumph still twinkling in his eyes. He flashed me a roguish little smile. I smiled back. Colin Firth and I were having a moment!
I felt a rush of warmth (which could've been the heat lamps) and realized that I wanted more than a moment. This was my chance to connect with Colin Firth, to tell him how happy I was that he'd won. And I knew just what to say.
In my cheeriest voice, I called out, "Well done, Mr. Darcy!"
Instantly, the actor's face fell. He lowered his gaze and literally shook his head with annoyance. He spun around and hurried along the last person loading into the limo before sliding in and quickly closing the door. The limo pulled onto Sunset Boulevard and sped off.
I felt awful. This was a high point of his career and somehow my four words seemed to darken his perfect night. I slunk into my car and cringed the entire drive home, wracked with guilt. Now I knew how Elizabeth Bennet felt.
The next morning, I told the story to my sister Claire who confirmed that I'd committed a major faux pas.
"How could you not know?" she said. "Colin Firth hates to be reminded of that part. He's stated plainly in interviews that he prefers drama to comedy."
So that was my sin. Firth had finally buried his heartthrob past, won an Oscar for a serious movie, and as if in a horror movie, I reached out from the grave and grabbed his well-formed ankle.
"How could I have done that to him?" I moaned.
Claire snapped to my defense as any good Bennet sister would.
"You did nothing wrong," she declared. "If Colin Firth doesn't want to be associated with Mr. Darcy then maybe he should stop playing him."
She had a point. In our moments of greatest triumph, wouldn't it be wiser to relish where we came from? After all these years of playing Mr. Darcy, had Mr. Firth learned nothing of either pride or prejudice?
Today, I still feel a remorseful twinge that I might have had a dampening effect on  Colin Firth's Oscar buzz, but my guilt has subsided. It helped that Firth reprised his role of "Mark Darcy" in Bridget Jones's Baby in 2016. After years of attending the Vanity Fair party, I've come to understand that while actors loom large on the big screen, they can be all too human at the valet stand.