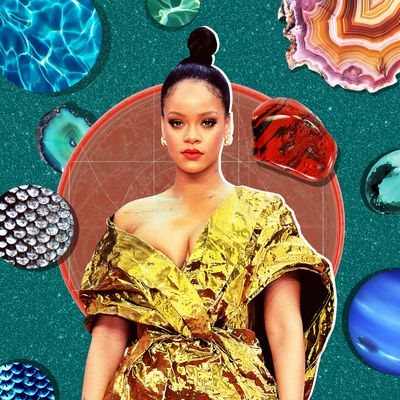 Rihanna, a Pisces.
Photo-Illustration: by Preeti Kinha; Photos: Getty
On Sunday morning, assertive Mars enters disciplined Capricorn, and you might become more focused, persistent, and thoughtful in the ways you move toward your goals. Then, on Sunday night, Mercury stations retrograde in dreamy Pisces. Your thinking might grow less logical and more intuitive, less sharply focused and more quietly introspective. Don't force yourself to make quick decisions; instead, try to move slowly, to give yourself the time you need to dream. Finally, on Tuesday night, the sun enters Pisces, marking the start of a season of empathy and intuition, a season of knowing, deep in your bones, all the ways we're connected to one another.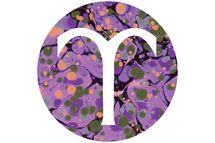 Aries Weekly Horoscope
This week, you feel like everyone else is trying to police your imagination, to direct it, to limit it. They might downplay your ambition; they might call your desires unrealistic; they might ask you to be more reasonable. While practicality has its values, you don't need to assume that the limits of other people's imaginations must also mark the limits of yours. It can take some extra energy to assert your desires against the edges of what others think is possible. It can require some courage, but it's worth it.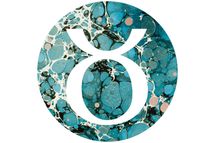 Taurus Weekly Horoscope
Be on the lookout this week for the ways nostalgia pulls at you. Be aware of the moments you feel drawn to the past, to former selves or former lives, to things you lost or left behind. There are useful lessons to be learned here, but be careful not to wholly give in to your own myth-making about the past. Don't valorize images of yourself stuck in time, or try to wish away your wisdom, your experiences, your growth. All of this change is worthwhile. It's leading to where you're supposed to be.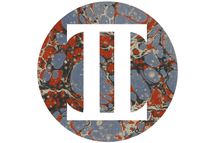 Gemini Weekly Horoscope
It's so much more pleasant, and often so much easier, to be friendly and sweet, to give people what they want and to tell them what they're hoping to hear. This week, though, it's important to remember that disappointing people is an option that's available to you. Confrontation is allowed, and it's valuable. It can open doors that would otherwise remain closed. Being liked can feel pleasant and good, but it doesn't have to be your primary goal this week. If you're willing to confront, to refuse, to disappoint, you might find the clarity you've been missing.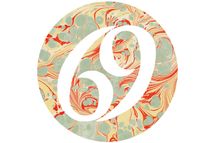 Cancer Weekly Horoscope
This week, you might feel that something in your life has been set into motion, but it's a motion that's difficult to control or predict, difficult to shepherd in the direction you want. You might feel that a change is happening inside and around you, without knowing what it will bring. This week, try to trust the movement. Try to trust the world's abundance, even though you can't control it. Trust that even if you don't get the specific outcomes you want, even if this change manifests in strange and unknown forms, it will bring you something you dearly need.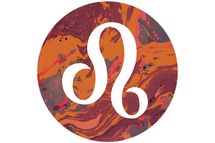 Leo Weekly Horoscope
This is a week for remembering the scale of your life. It's a week for remembering that you don't have to be perfect; you don't have to be the entire universe, just yourself. You don't have to rescue all your friends and destroy all your enemies, you don't have to be good at everything you try, and you don't have to mend every tear and repair every injustice. You have your own role to play, your own job to do, your own life to live. You're free to be one person among many. You don't have to do it all alone.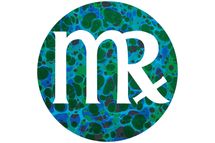 Virgo Weekly Horoscope
This week, it may be possible to revisit old memories and see them in a new light, to revise the myths you've told yourself about how you came to be this person. What once looked like unmitigated awfulness might seem slightly softer, more complicated. Or, what once seemed to be the best and sweetest moments might start to look a little more complicated, too. It can be destabilizing to re-examine your past in this way, to reconsider the story of yourself. Changing your mind requires vulnerability. This week, this vulnerable honesty has so much to give you. It can bring you new knowledge of who you are.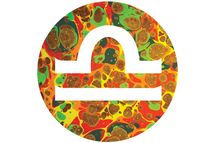 Libra Weekly Horoscope
This is a week for thinking about how to reintegrate softness into your life again after enduring pain and disappointment. This is a week for thinking about how to become open again, even though the unfeeling harshness of the world has made you want to close yourself off. Denying yourself all vulnerability won't protect you in the end. The world will try to persuade you that the only way to survive its hardness is to become hard yourself, but it isn't true. Your desires won't weaken you. Your longing for beauty and goodness will make life more possible, not less.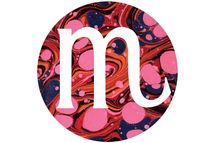 Scorpio Weekly Horoscope
Sometimes, it's so hard to figure out a way to live with all your ambition. Just because you don't necessarily make a big show of it, that doesn't mean it doesn't feel all-consuming. At times, it can seem as though your desires are in control of you, insistent, guiding every move you make, as though they're some secret ungovernable force inside you. This week, your task is to treat your ambition not as something wild and unspeakable, but something normal, something you're allowed to talk about, something you don't have to hide.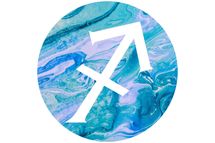 Sagittarius Weekly Horoscope
Maybe lately you've been asked to spend your time on things that feel ultimately petty, or hollow, or pointless — the details, the planning, the logistics of a life. This week, though, you might find yourself able to step away from all that, able to return to what really lights you up and feels worthwhile. You can return to your bigger ideas, your impractical ambitions, the big picture. It won't be a waste of time to focus on your weird, expansive dreams, but a way to connect to something deep and important and bigger than yourself.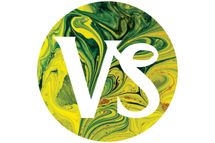 Capricorn Weekly Horoscope
This week, no matter how much you've tried to make good, sensible choices, and no matter how much you've tried to build a solid, risk-proof life, the world is going to ask you to take some chances. The world's going to ask you to give something of yourself, to live like there's something at stake. So this week, think about what is more important to you than caution, more important than security. Think about what kinds of smart and thoughtful risks you're willing to take as you move forward.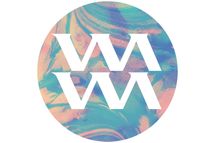 Aquarius Weekly Horoscope
 Love can seem, sometimes, to be wholly superfluous — irrelevant to the real substance of living, to the electric reality of your ideas. And loving yourself, specifically, can feel to you like an unnecessary indulgence, something weak and silly. But this week, remember that you're allowed to love yourself, and that it's important. It's possible to do so without dulling your edges, without closing yourself off to curiosity. The best love isn't something that insulates you from the cool, clear reality of the world, but something that opens you to it.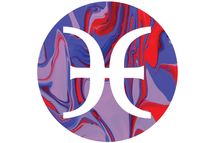 Pisces Weekly Horoscope
Sometimes, it just feels like you're bursting with generosity — with a desire to give, to extend the boundaries of your own sweetness, to make the world softer and better. This week, it's possible to turn your generous feelings into generous action. It doesn't mean giving yourself away, it just means that your days will be filled with opportunities to be gentle and giving and good, and you can take them. The world might remain cruel and weird, but you aren't, and you know how to act like it.
Read the weekly horoscopes for the week of February 10 here. The weekly horoscopes for the week of February 24 will be here.
Pre-order Claire Comstock-Gay's new book, Madame Clairevoyant's Guide to the Stars, here.