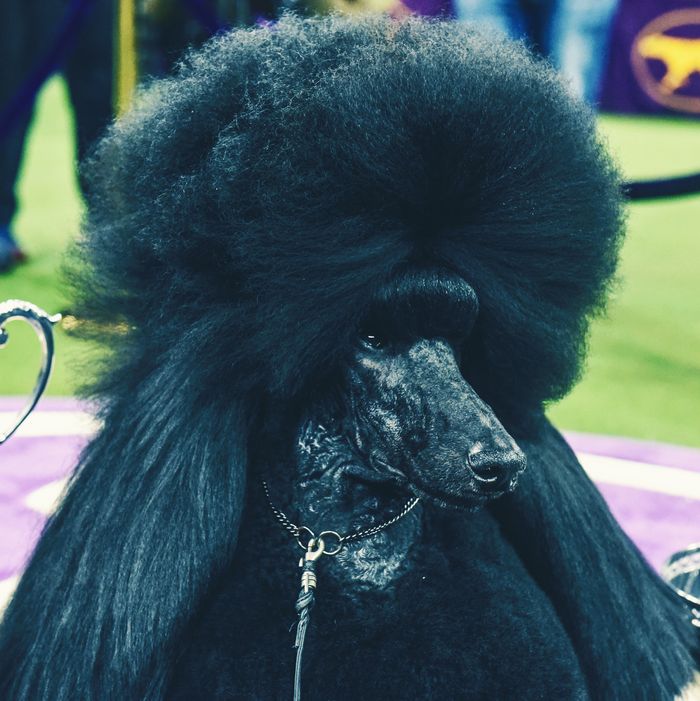 Photo: Stephanie Keith/Getty Images
Look, all dogs are beautiful, but in past years Best in Show has gone to some acquired tastes. The dog is always fancy, well-groomed, but sometimes I get the sense that what I'm seeing is an off-putting animal through multiple Instagram filters. Often it's a wire fox terrier, like last year's winner King or 2014's champion Sky, a breed that looks rather more like a bearded horse than a dog. Which is cool! Great, in fact! Or it will be a glowering bichon frise, or the fussiest beagle you've ever laid eyes on.
This year's victor, Siba the Standard Poodle, is an entirely different matter. There is nothing standard about this prize-winning bitch who wears a cornucopia of hairdo wherever she goes and only eats chicken, even if it's McDonald's. A colleague of mine who owns a standard poodle herself tells me the chicken helps protect poodles' vital organs, so we can expect Siba to be as beautiful on the inside as she is out the outside.
Indeed, I find Siba intimidatingly beautiful. She has the kind of arresting elegance that stops traffic and can pull off difficult fashion trends, like barrettes or those headbands that look like turbans. This bitch would look stunning in a harness. When I picture Siba in my mind's eye she languidly grips a cigarette holder in one of her enormous ankle poufs and tells me to do better next time. Here she is, the most glamorous bitch in the world:
And on her podium/throne doing the most.
Hang this in a museum.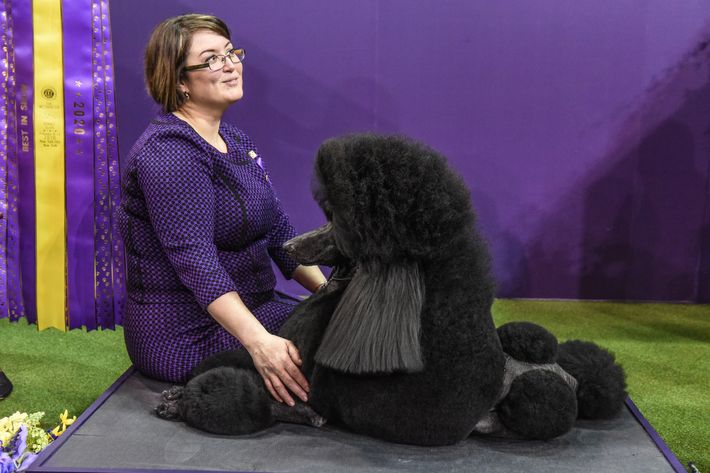 Daniel the Golden Retriever could never.