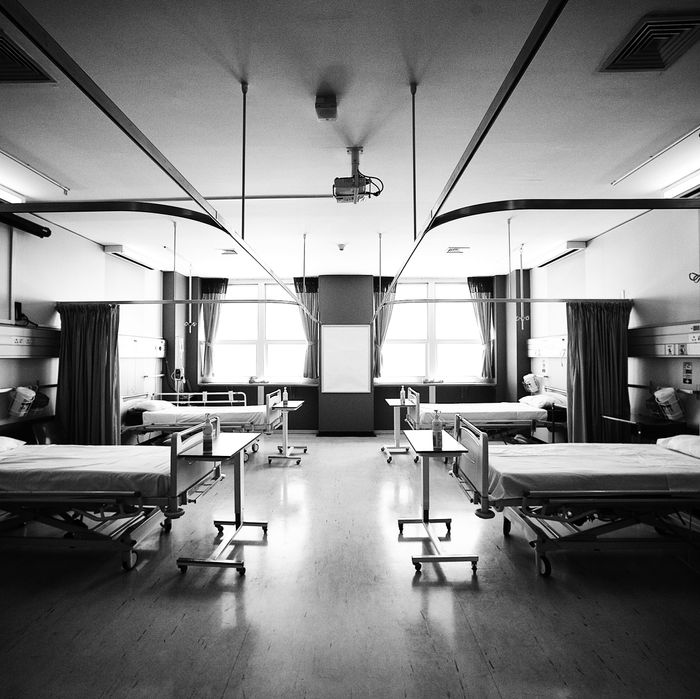 Four members of the Fusco family have died from coronavirus, days apart.
Photo: Wil Punt/Getty Images
Please note the story you're reading was published more than a day ago. COVID-19 news and recommendations change fast: Read the latest here to stay up-to-date. We've lifted our paywall on all essential news and updates about the coronavirus.
As the number of coronavirus cases in the United States continues to rise sharply, one family has been particularly devastated by the virus. Four members of a family in Freehold, New Jersey, have died of complications from COVID-19. According to the New York Times, three other members of the family have been hospitalized after testing positive for COVID-19; they are reportedly in critical condition.
Roseann Paradiso Fodera, a relative and the family's lawyer, told the Times that the family's matriarch, Grace Fusco, died on Wednesday at the age of 73. She was the mother of 11 and grandmother of 27. Fusco's son Carmine died a few hours earlier, and her 55-year-old daughter Rita Fusco-Jackson died on Friday. Her family didn't learn that Fusco-Jackson had contracted the virus until after her death. Paradiso Fodera told the Times that Fusco passed away after she fell "gravely ill" and was put on a ventilator, and that she died without knowing of her two children's deaths. Another of her sons — Vincent Fusco — died on Thursday.
Rita was reportedly the second person in New Jersey confirmed to have died from the virus. The first was a man who had contact with a guest of a recent Fusco family party, according to state health commissioner Judith Persichilli. As of Thursday, there were 427 confirmed cases of coronavirus in New Jersey, and at least five patients with the virus have died.
Officials are still looking for clues in the family's medical history that would explain why the virus progressed so quickly and severely in these cases. Paradiso Fodera said that 20 other relatives are quarantined at their homes. "It's so pitiful," she said. "They can't even mourn the way you would."
We're committed to keeping our readers informed.
We've removed our paywall from essential coronavirus news stories. Become a subscriber to support our journalists. Subscribe now.