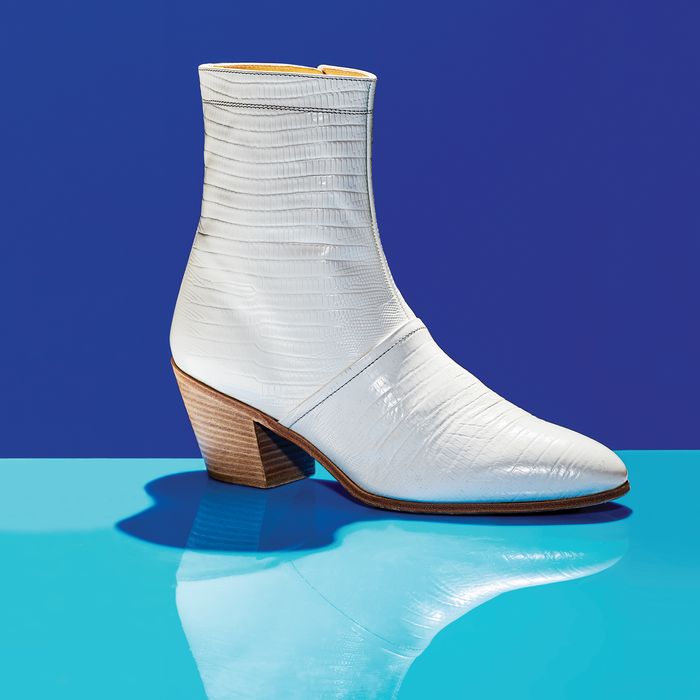 Black boots are a staple, but white boots are a look. First popularized by André Courrèges in 1964, they've got a sleek, modern, Space Age aesthetic. They're still referred to nostalgically as "go-go" boots, meaning they're made to be danced in — or made for walking, as Nancy Sinatra once said (and Dolly Parton after her).
Celine designer Hedi Slimane knows his history, and he's brought the white boot back for spring 2020, with a twist. His version is still meant to be danced in — everyone knows that Hedi Slimane loves rock and roll. But they've also got a Western lean with lizard-stamped leather and a menswear-inspired Cuban heel that differentiates them from the white boots that have been trending over the past few years.
Can't you imagine a beautiful, slender folk-rock singer with bangs and a brooding stare getting on stage in these? She'd wear them with some skinny jeans, or maybe '60s-style flares, and her male band-mates would probably try to steal them. The best part is that she'd probably get them really dirty and busted in the process — that's true luxury.
Photo: Courtesy the vendor