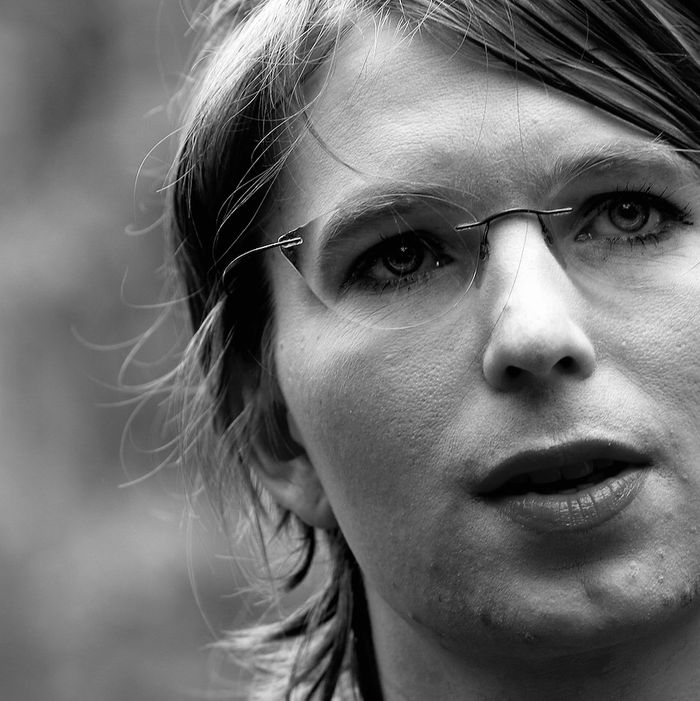 Chelsea Manning.
Photo: Win McNamee/Getty Images
A judge has ordered Chelsea Manning's release from the Virginia detention center where she's been held for nearly 11 months, having deemed her testimony unnecessary. The news comes one day after the New York Times reported that Manning had been hospitalized after a suicide attempt.
"Ms. Manning's appearance before the grand jury is no longer needed," federal judge Anthony J. Trenga of the Eastern District of Virginia said Thursday, according to the Washington Post. "Her detention no longer serves any coercive purpose."
Manning, a former Army intelligence analyst, has been jailed since 2019 over her refusal to cooperate with a grand jury investigation into WikiLeaks and its founder, Julian Assange. In 2010, Manning provided almost 750,000 confidential government documents to WikiLeaks, and was subsequently imprisoned for nearly seven years. President Barack Obama commuted her sentence in 2017. Assange has been charged under the Espionage Act, and is currently in the United Kingdom, battling extradition in a case that could take months.
When she refused to testify before the grand jury last May, Manning was placed in custody at a detention center in Alexandria, Virginia. She had been slated to appear at the U.S. Court for the Eastern District of Virginia on Friday, where a judge would decide whether or not to uphold the sanctions against her.
In 2019, Manning referred to the grand jury investigation as "an effort to frighten journalists and publishers, who serve a crucial public good." In their statement to the Times on Wednesday, Manning's lawyers said "she remains unwavering in her refusal to participate in a secret grand jury process that she sees as highly susceptible to abuse."
"Ms. Manning has previously indicated that she will not betray her principles, even at risk of grave harm to herself," the statement continued, apparently referencing the two other occasions when Manning attempted suicide while incarcerated. "Her actions today evidence the strength of her convictions, as well as the profound harm she continues to suffer as a result of her 'civil' confinement."
This article has been updated.