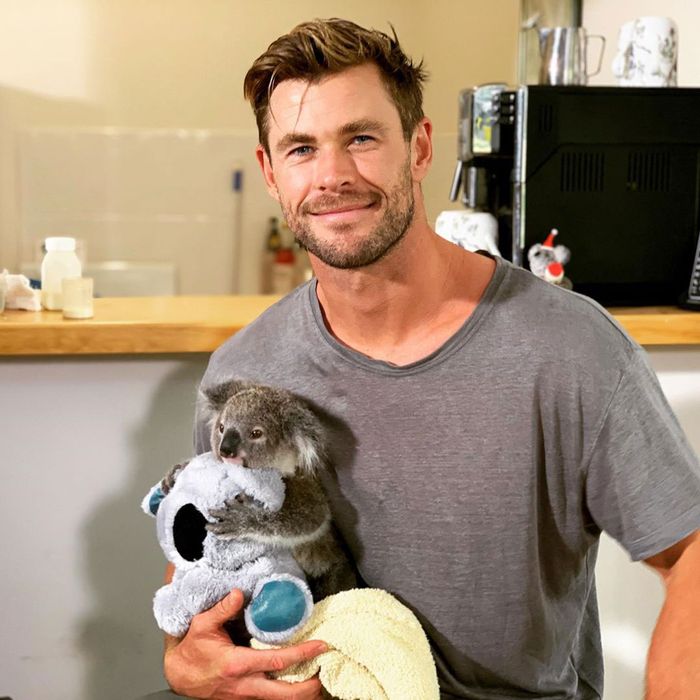 Photo: @chrishemsworth/Instagram
No matter what's going on in the world, it's a simple pleasure to see a big man holding a tiny animal. Recall Jason Momoa murmuring sweet nothings to a kitten on the cover of Esquire, or the time Harry Styles canoodled with baby goats and micro pigs for Gucci. Today, Chris Hemsworth delivered on this front by posting a photo of himself cradling his own tiny animal — a small koala that is clutching a stuffed version of itself:
The post was in support of the koala conservation fund Friends of the Koala. While the animals are not officially endangered, Australian bushfires killed over 5,000 of them over the past several months, according to the International Fund for Animal Welfare. In the photo, Hemsworth is holding a female koala named Dimples, seen in a close-up here:
I mean, what's not to love about your second-favorite Chris sheltering a cuddly animal, and for a good cause? Consider his deliciously sun-kissed skin, his enormous neck, his sparkly blue eyes, and the profoundly tranquil expression on Dimples's sweet little face. If only I could achieve a bliss so pure.