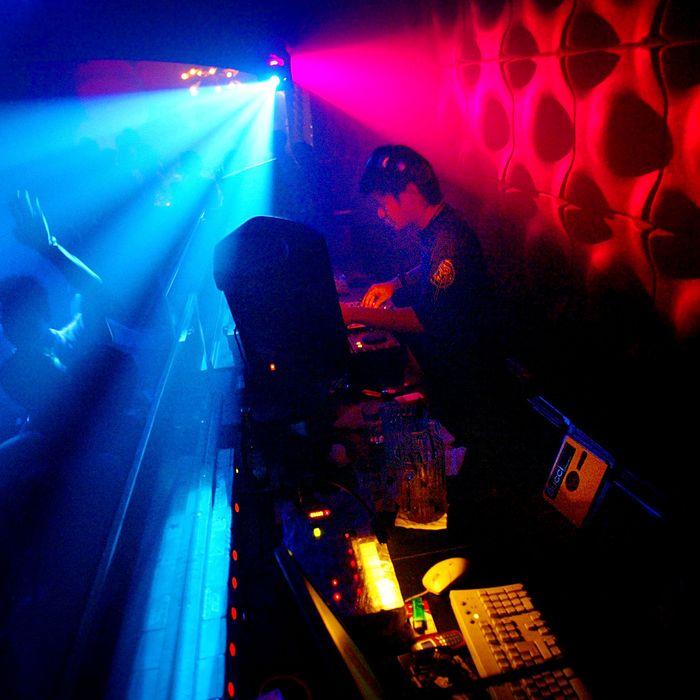 Photo: Paula Bronstein/Getty Images
Please note the story you're reading was published more than a day ago. COVID-19 news and recommendations change fast: Read the latest here to stay up-to-date. We've lifted our paywall on all essential news and updates about the coronavirus.
There's no mitigating the spread of coronavirus without social distancing, and there's no effective social distancing without forgoing a wild night out, or even a relatively tame but nonetheless crowded one. Given that the virus has now spread to 49 states and caused at least 3,485 cases in the United States (according to our severely limited testing), it is past time to take drastic action. Now, cities and states across the country are slowly getting onboard with curtailing restaurant, bar, and general nightlife activity as a preventative measure.
In New York City, Mayor Bill de Blasio said he plans to sign an executive order on Monday to temporarily close nightclubs, movie theaters, and concert venues. His directive will also limit restaurant, bar, and café business to takeout and delivery orders. De Blasio said in a statement on Sunday that he does not take the decision lightly, for "these places are part of the heart and soul of the city." However, he added, "Our city is facing an unprecedented threat, and we must respond with a wartime mentality." The order will go into effect on Tuesday.
The mayor's announcement came hours after the Centers for Disease Control and Prevention recommended that no gatherings of 50 or more people take place over the next eight weeks, and that events of any size should only take place if proper social-distancing protocols are followed.
Meanwhile, the governors of five states — Ohio, California, Illinois, Massachusetts, and Washington — announced the closure of bars, restaurants, and wineries as emergency measures to contain the virus. Ohio's Governor Mike DeWine said restaurants can still conduct carryout and delivery service.
Other cities have been taking decisive action as well. Los Angeles's Mayor Eric Garcetti instituted a closure of bars, restaurants, nightclubs, and "entertainment venues" that went into effect at midnight on Sunday and will remain in place at least until the end of the month. Nashville's Mayor John Cooper has also asked bars to close in the city's nightlife district and has imposed restrictions on restaurant capacity. New Orleans's Mayor LaToya Cantrell also announced restrictions on restaurant capacity and hours.
In other words, your social life is on hold, but it's for the greater good. All your manic energy belongs to macramé projects now.