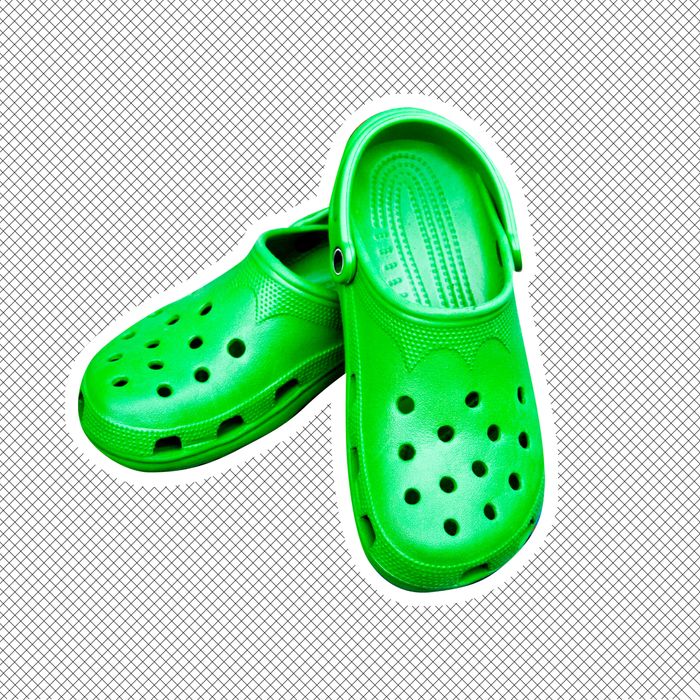 As hospitals scramble to cope with a lack of supplies, private businesses are pitching in to help. Today, Crocs announced that U.S. health-care workers who are on the front lines of the COVID-19 outbreak can get a free pair of the rubber clogs.
In fashion, Crocs have had a strange couple of years, appearing on the feet of cool teens, fashion people, Balenciaga runway models, and Post Malone without ever quite losing their workaday reputation. But for people whose jobs have them on their feet all day, Crocs are simply a comfortable, cheap, and durable shoe. What's more, they're waterproof and easy to get on and off, which is helpful for workers taking sanitization precautions during the coronavirus outbreak. (My mother, a nurse, tells me she favors the fleece-lined Merrell clogs preferred by Sandy Liang but isn't opposed to a good pair of Crocs "in a color that isn't outrageous.")
Medical professionals in need can get a pair by going to www.crocs.com/freeforhealthcare. The company said it is delivering some shipments straight to hospitals and other facilities, and will continue to donate up to 10,000 pairs a day as long as supplies last. You can check back at 12 p.m. ET every day to get in line for a pair, and choose from either Crocs Classic Clogs or Crocs at Work styles.