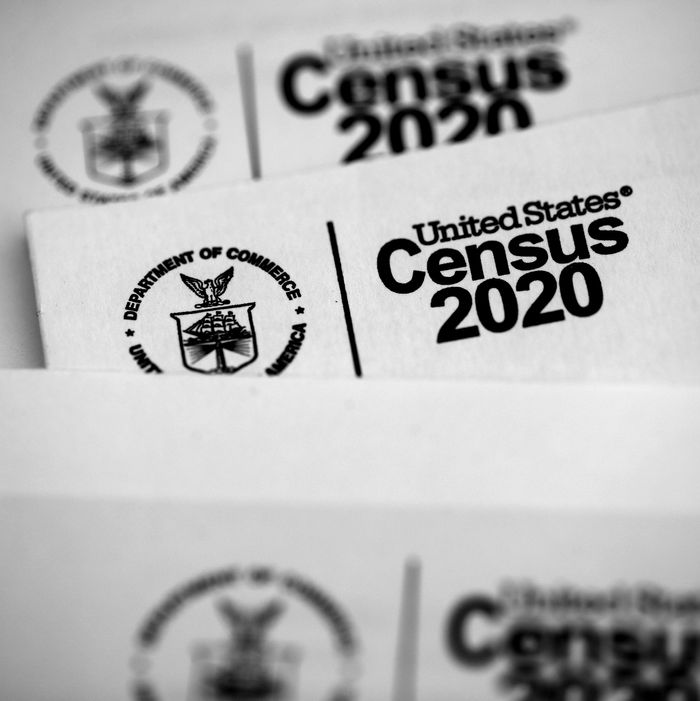 There's no better time.
Photo: Justin Sullivan/Getty Images
What are we all doing with our free time today? Learning an impossible TikTok dance? Furiously checking to see if your local bar is selling to-go margaritas? Pondering the very concept of time? Here's another very quick and easy suggestion, if I may: Have you considered filling out your U.S. census?
Sure, it may not be the sexiest of activities, but it's important — also, mandatory. In short, the census aims to count every person living in the United States to help ensure fair political representation across the country. So, just by answering a few basic questions about you and the people with whom you live, you will "help to direct billions of dollars in federal funds to local communities for schools, roads, and other public services." Altogether, the compiled responses will "determine the number of seats each state has in Congress and your political representation at all levels of government."
As noted by the New York Times, an undercount would have long-lasting repercussions: Not only could it affect fair political representation and the allocation of billions of dollars, but it could also undermine essential economic data that researchers and policymakers consult when making influential decisions. So how do you feel now? Inspired to fill out an essential bureaucratic form?
I know what you might say: I'm actually not sure I have the time right now, seeing as Animal Crossing: New Horizons is finally out today and I simply must dedicate my day to living in this soothing alternate universe. I understand, because that is also on my agenda, but unfortunately, that isn't an adequate excuse. Conveniently, it only takes ten minutes to fill out the census: That's less time than it takes to, say, fry an egg and make a cup of coffee. Just know that once you start, you have to complete it, which shouldn't prove to be an issue, seeing as, again, it only takes ten minutes. And then, you won't have to fill out another census for another ten years.
Also, if you don't fill out the census now, you will have to later. As soon as next month, census takers will begin following up with those who have neglected their duty. What better time than now?