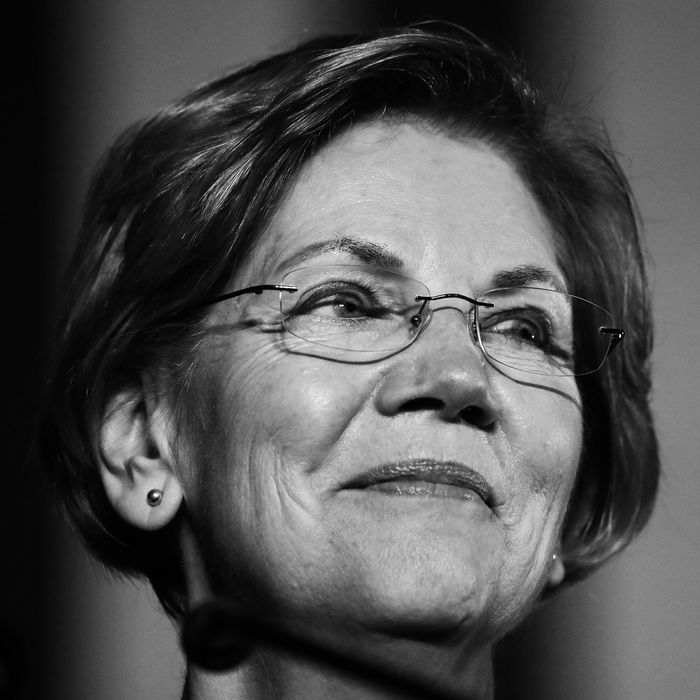 Elizabeth Warren.
Photo: Mario Tama/Getty Images
Over a year after announcing her candidacy, Massachusetts senator Elizabeth Warren dropped out of the presidential race on Thursday. Shortly before making her decision public, Warren held a call with campaign staffers to share the news and to praise them for the work they had done to advance her many progressive policies.
"We didn't reach our goal, but what we have done together — what you have done — has made a lasting difference," Warren said, according to a transcript of the call her campaign published in a Medium post titled "The Fight Goes On."
"It's not the scale of the difference we wanted to make, but it matters — and the changes will have ripples for years to come."
Warren highlighted, in particular, her proposed ultramillionaire tax, which would tax the wealthiest Americans at 2 percent for every dollar over $50 million, as well as her plans to instate universal child care, make public higher education free, eliminate student loan debt, and break up tech monopolies like Google, Facebook, and Amazon.
"You know a year ago, people weren't talking about a two-cent wealth tax, universal childcare, cancelling student loan debt for 43 million Americans while reducing the racial wealth gap, or breaking up big tech. Or expanding Social Security," the senator said in her call. "And now they are. And because we did the work of building broad support for all of those ideas across this country, these changes could actually be implemented by the next president."
She emphasized, also, that though she was no longer in the race, the fight for these ideas was not over. "Because for every young person who is drowning in student debt, for every family struggling to pay the bills on two incomes, for every mom worried about paying for prescriptions or putting food on the table, this fight goes on."
It remains to be seen which of the Democratic front-runners — Bernie Sanders or Joe Biden — Warren believes can continue to advance these policies. She has not yet endorsed either candidate, and in another Medium post shared by her team on Thursday, campaign manager Roger Lau wrote, "This decision is in her hands, and it's important that she has the time and space to consider what comes next."