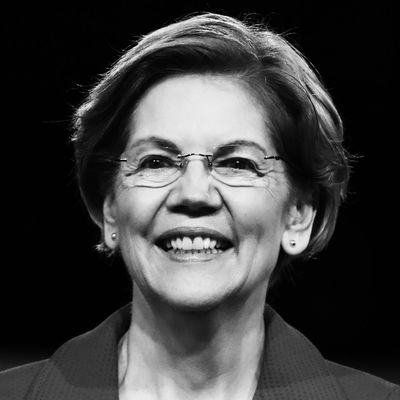 Photo: Scott Olson/Getty Images
On Thursday morning, the New York Times reported that Elizabeth Warren planned to drop out of the presidential race. Following Super Tuesday, the Massachusetts senator had accrued only 36 delegates, compared with Joe Biden's 433 and Bernie Sanders's 388, coming in third place even in her home state.
The loss of Warren is a difficult one for many of her supporters. Tough and profoundly qualified, the senator presented concrete plans and represented a progressive vision for the future; a future in which, maybe, if they were tough, and profoundly qualified, and presented concrete plans, a woman might be elected president. That she wasn't able to gain the support necessary feels, for many, gutting and defeating. Here are some reactions to her leaving the presidential race.