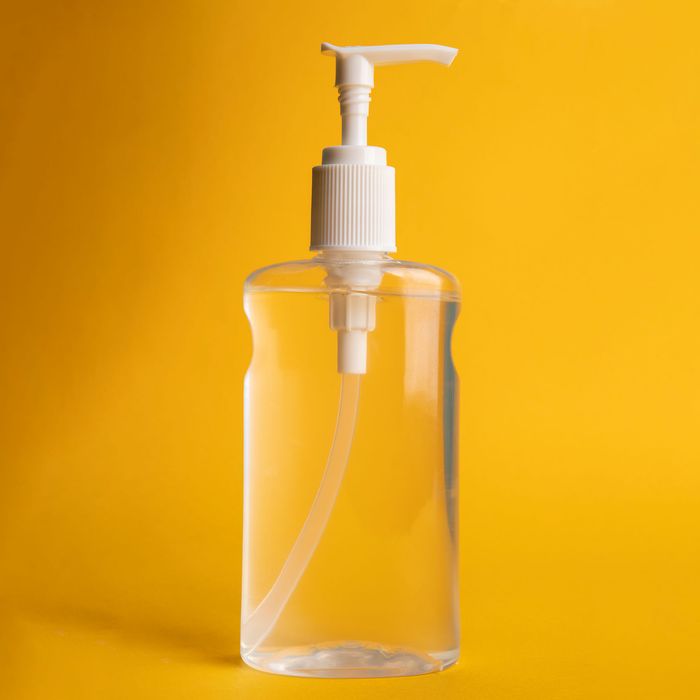 Give the people what they want.
Photo: Sharon Dominick/Getty Images/iStockphoto
Hand sanitizer has become a precious resource amid the coronavirus pandemic. Nobody has enough of it, panic buyers possibly excepted, and the president's reluctance to activate the Defense Production Act — which he finally may do Tuesday, ramping up mask and test-kit manufacturing — has only exacerbated the widespread lack of medical supplies. Doctors and hospitals across the country face extreme shortages of personal protective equipment, with individuals and private companies stepping in to help fill the void. The latest brand to do its bit: Estée Lauder, which announced Monday that it will reopen a New York factory and start making hand sanitizer.
Women's Wear Daily reports that the facility in question is located in Melville, on Long Island. In a statement, the company said it "is proud to contribute to the broader COVID-19 relief efforts," and will begin production this week. "We are grateful to our employees who have worked tirelessly to make this possible. Compensated, employee volunteers will support this vital, meaningful effort," the statement continued.
Estée Lauder did not say where, exactly, all this product would go, only that it is earmarked for "for high-need groups and populations, including front-line medical staff." The brand reportedly pledged an additional $2 million to Doctors Without Borders as well.
Earlier this month, luxury goods titan LVMH announced that it would pivot three of its largest French perfume factories to hand sanitizer production, churning out a projected 12 tons of the stuff in its first week. Within days, it had designer dispensers ready for French health authorities and hospitals. Since then, other big-name cosmetics companies — including L'Oreal and Coty Inc., according to Allure — have launched similar initiatives, while some fashion designers are pouring resources into mask production. Frankly, you love to see it.