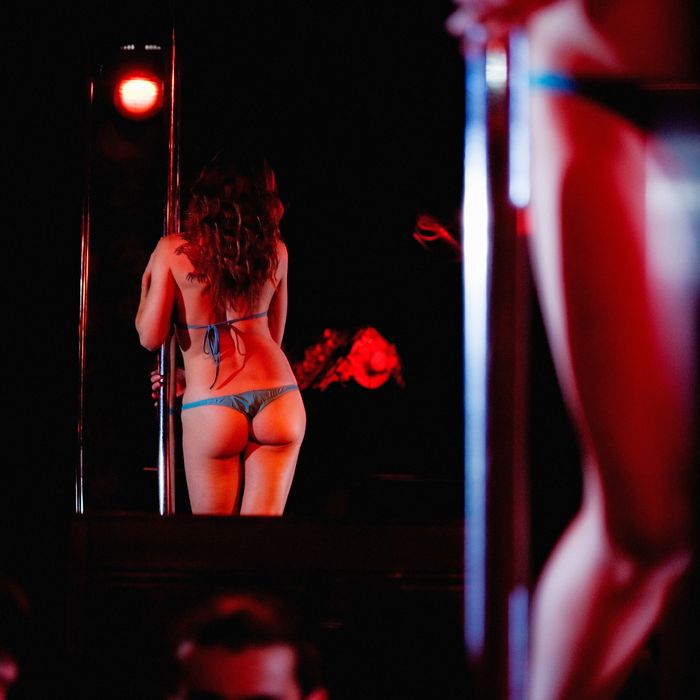 Photo: FlairImages/Getty Images/iStockphoto
Please note the story you're reading was published more than a day ago. COVID-19 news and recommendations change fast: Read the latest here to stay up-to-date. We've lifted our paywall on all essential news and updates about the coronavirus.
Perhaps we should have seen this coming. After being told repeatedly to stop touching our own faces, some of the country's most popular erotic gatherings are now taking measures to stop you from touching other people's faces (as well as anywhere else you like to consensually touch and be touched).
After initial reports that that they would continue with business as usual, elite sex club SNCTM announced yesterday it has postponed its L.A. masquerade until further notice, and will make a decision on its forthcoming New York masquerade in the next few weeks. Skirt Club, the sex club which hosts all-female play parties, announced that it is planning to reschedule its March events in London, New York and L.A., and "[do] not encourage members to interact in person unless necessary." (They note, however, that "absence makes the heart grow fonder.") Meanwhile the New York "members-only open love club" NSFW is canceling its events through March 20, but will be offering private clubhouse rentals to members in its place.
Still, it's not a total dry spell. On its website, makeout party hotspot House of Scorpio, which hosts "sexy NYC parties for the arty and the geeky" says they plan to stay open for now, detailing a long list of precautions they have taken including "switching to disposable towels, purchasing an antibacterial air purifier and putting out hand sanitizer for use by all guests."
Guess we'll find out which of those orgies could have been phone sex after all.