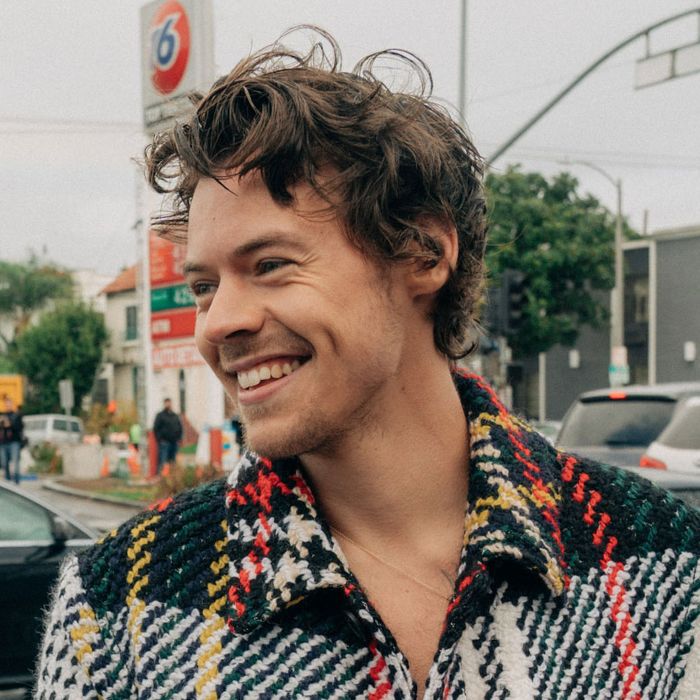 Photo: CBS Photo Archive/CBS via Getty Images
Last week, Harry Styles announced the inaugural Harryween on the Today show. Billed as a "fancy dress party," the pair of Madison Square Garden concerts will take place on October 30 and 31, and mark the end of his global Love on Tour. Orville Peck, a country singer known for his fringed mask, will open both shows.
And, yes, Harryween is still seven months away, but I still spend a good bit of my free time daydreaming about what a beautiful fashion boy like Harry Styles might wear to this Halloweekend concert series. Will he honor his best friend Lizzo and go as a sexy chocolate bar? Will he somehow re-create The Birth of Venus in Gucci-branded seashells? The possibilities are endlessly exciting to contemplate.
Now, in addition to some new information about what he watches on Netflix, Styles has given us a possible hint about his costume. In an interview with Radio.com, Styles said that he has "some ideas" for his costume; "One idea is the Navarro Cheer team," he told the interviewer. "I'm Jerry."
It's also great to hear that, like the rest of us, Styles has been bingeing the Netflix docuseries Cheer, which follows a superstar cheerleading team at a small Texas college preparing for a national cheer competition. Jerry Harris is one of the show's main personalities, a human ray of sunshine whose story of resilience and infectious joy made him a breakout cast member.
No word yet about the details of Styles's Navarro-themed costume; hopefully scrunchies, athletic tape, and jean cutoffs will be involved.