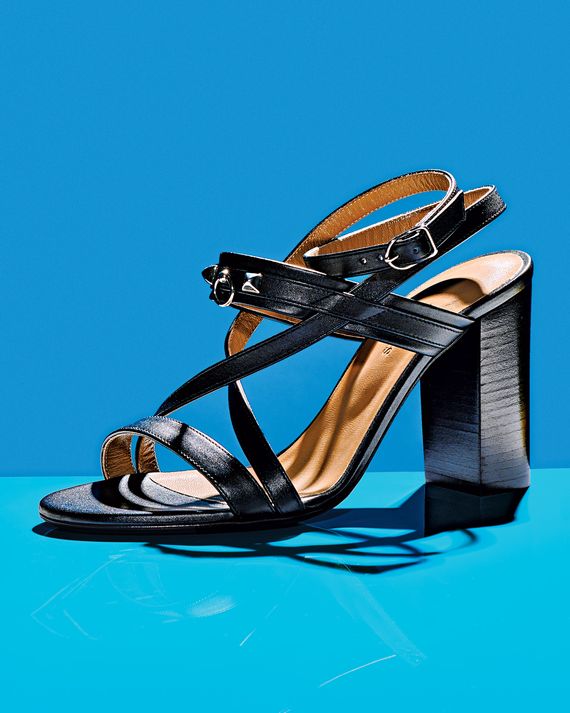 When I woke up this morning to begin day I-don't-even-know-anymore of self-isolation, it was snowing outside, which made looking at these beautiful Hermès sandals even more heartbreaking. Will we ever wear shoes again? Will we ever have a reason to get dressed up for a happy occasion? Will my toes ever see the light of day beyond my L.L. Bean slippers?
The answer is, yes, of course they will. We will get through this and there will be plenty of time to wear sandals in the future. Most of us probably won't be running straight for this $1,050 pair by Hermès on the other side, but they can serve as a point of reference.
These are not ordinary sandals. With a thick heel and kinky studs, the person wearing these is going somewhere. They're putting on some Hermès lipstick, marching out the door, and riding a stallion to a private room at a fancy nightclub. At least, that's what I'm fantasizing about.