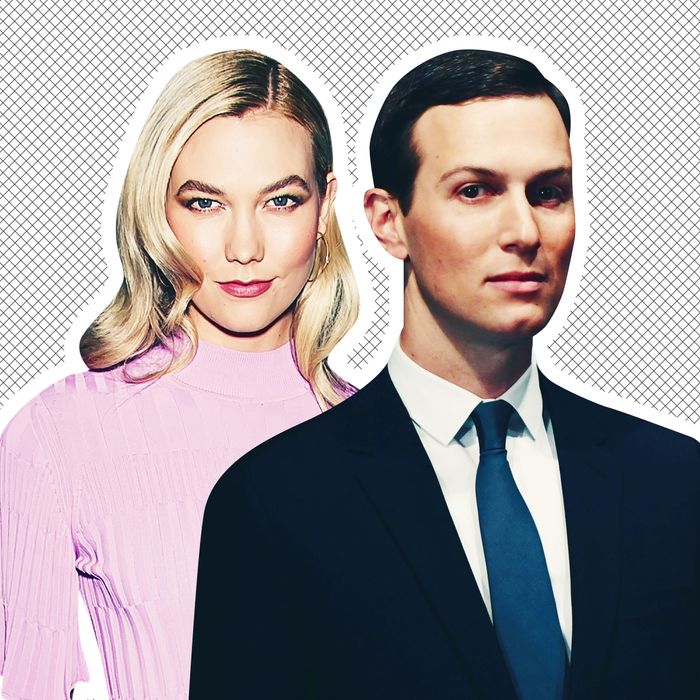 Please note the story you're reading was published more than a day ago. COVID-19 news and recommendations change fast: Read the latest here to stay up-to-date. We've lifted our paywall on all essential news and updates about the coronavirus.
There's a lot of potentially harmful and incorrect information about coronavirus going around right now, mostly through email, text message, and posts on social media. Maybe your sister-in-law forwarded you some advice from her friend's uncle who is a doctor. Maybe you saw something scary on on Instagram, and sent it around to all your friends. But if you're Jared Kushner, senior adviser to the president of the United States, you'd think maybe you'd want to be vetting your sources? Well, apparently, for medical advice, Kushner turned to his brother's father-in-law, Kurt Kloss, a doctor who is allegedly crowdsourcing his information from Facebook.
According to a report from Politico, Kurt Kloss (father of model Karlie Kloss, who is married to Joshua Kushner), asked a Facebook group of fellow emergency-room physicians late Wednesday night what they would do if they were in charge of a federal response to a pandemic. "I have direct channel to person now in charge at White House," wrote Kloss in an alleged screenshot of his post on "EM Docs," a group with around 22,000 members, who are reportedly required to provide credentials to join. "Please only serious responses," he added.
By Thursday morning, Kloss's post appeared to have numerous responses. But some EM Docs wondered, did he really have a "direct channel" to the White House?
"For transparency I will provide some background about my unique circumstance," Kloss allegedly wrote. He then goes on to clarify his relationship: "Our daughter Karlie Kloss (one of the top models in the world, 45 Vogue covers and counting; proud dad commentary) is married to Mr. Joshua Kushner," he says, explaining that Josh is Jared's brother, and that Jared is now "directly involved" with the White House's response to the pandemic. Over the past two weeks, Mr. Kloss says he been expressing his concerns "through Josh." This week, he was finally asked by Jared (again, through Josh) for his recommendations. That's when he turned to Facebook, specifically, his "fellow BAFERD's" for help. BAFERD is an acronym for "Bad Ass Fucking Emergency Room Doctor."
Mr. Kloss's alleged requests have since been removed from the group, and The White House and Kloss did not immediately respond to Politico's requests for comment. But if they were real, then the Kushners already got the message.
"Jared is reading now," Kloss is said to have written in a later post.