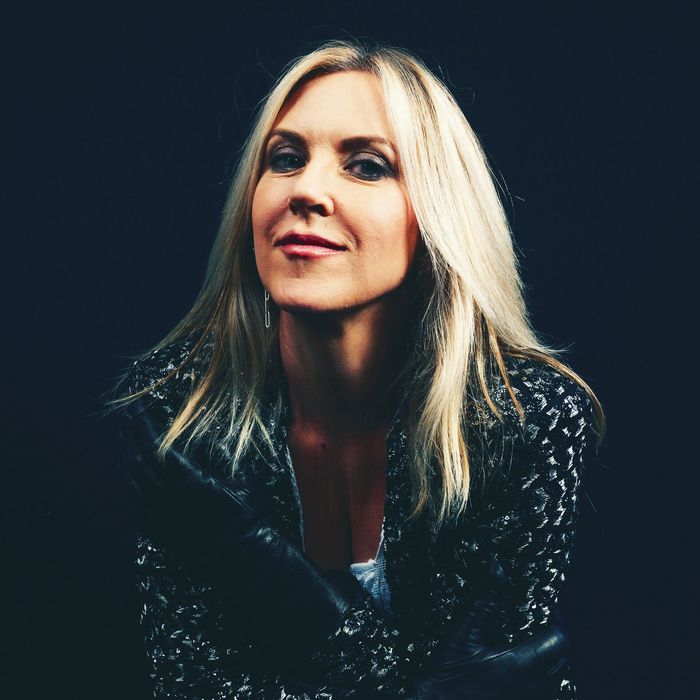 Liz Phair.
Photo: Willy Sanjuan/Invision/AP/Shutterstock
We make no claims that Sex Diaries, our weekly column in which anonymous sex-doers write candidly about the frankly alarming amount of sex they have in a very short timespan, are relatable. They usually feature incessant text-flirting, lots of dates, numerous weekday drinks, at least one dating app, and leave one with the question, When does this person sleep? And now, the legendary singer-songwriter Liz Phair decided to weigh in with some questions of her own.
On Monday morning, Liz tweeted about the column, pondering why they're "always about such awful people horning around the city like balloonflies." In contrast, she volunteered her own Sex Diary, one she considers to be much more "realistic."
"I had sex w myself last night," she wrote on Twitter. "I wasn't the best, but I wasn't the worst, either. Then I fell asleep and forgot about it."
And then, she quickly followed up with a short amendment: "okay, I did it twice NBD."
Hell yeah. Congratulations to Liz on the self-love (twice!), which sounds infinitely better than having a prolific amount of unsatisfying sex with underwhelming partners. Not to impugn the joy of horning around the city like a balloon fly; it's just that when you don't bring another person into the sex equation, you're pretty much guaranteed a good time. When you fuck yourself, you never have to run.