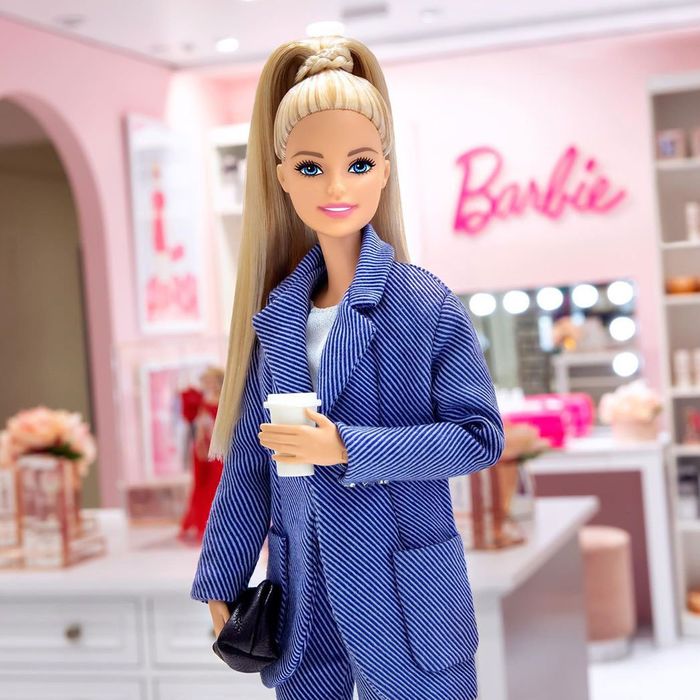 Barbie.
Photo: @barbiestyle/Instagram
The next time you wash your hands, please direct your sudsy, back-to-back rendition of the "Happy Birthday" song to Barbie. Today, our favorite career woman and influencer turns 61, and just like another beloved global icon, she's giving her followers and fans makeup to celebrate.
Barbie is M.A.C Cosmetics' latest M.A.C Maker, one of the brand's hand-picked "international beauty movers and makers" chosen to create their very own M.A.C lipstick shade. Barbie's concoction is a shade named @BarbieStyle (complete with "at" sign) and it's her "dream lip color": a cool-toned, bubblegum-pink she designed to be universally flattering on a variety of plastic dolls and fleshy humans. It comes in a matte finish, Barbie's signature lip sheen for like six decades.
Last week, Barbie posted the above sneak peek of the product in action, and judging by the video, it seems like the new lipstick has a silky glide and is extremely easy to apply, even if your fingers are made of plastic and lack the ability to properly bend or grip rounded things like a tube of lipstick.
Barbie's new tube comes in a sleek, special-edition M.A.C Maker gold bullet, which is then housed in a special-edition, pink-and-gold box that's not only signed by Barbie herself, but was also designed by the doll, who knows a thing or two about boxes, having lived in a variety of them her entire life. Happy Birthday, Barbie, never change!
If you buy something through our links, New York may earn an affiliate commission.