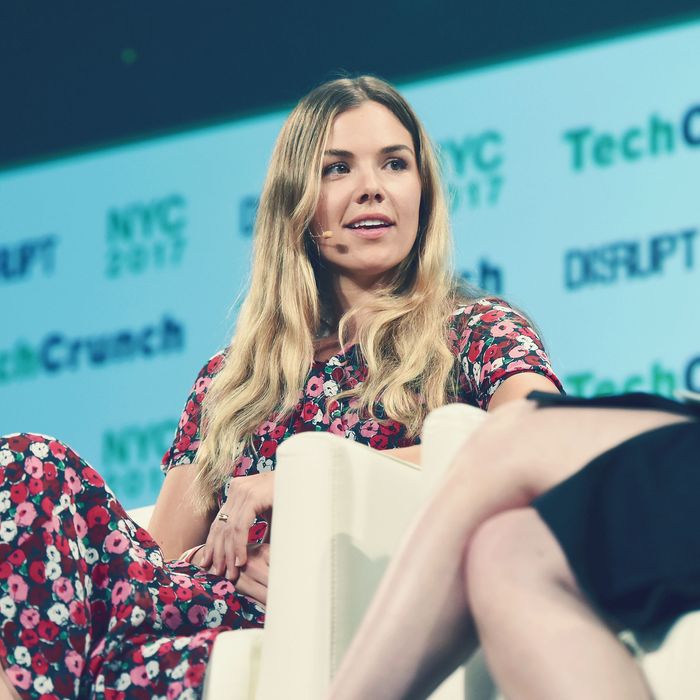 Photo: Noam Galai/2017 Getty Images
Tyler "Ty" Haney, the co-founder and CEO of athleisure company Outdoor Voices, has finally spoken up after resigning from the company in late February.
The news of Haney's exit came a few days after the Business of Fashion reported she was effectively forced to step down as a CEO and assume a "founder" title. The site reported that Cliff Moskowitz, co-founder of fashion investment firm Interluxe, would be interim CEO, while Haney would remain on the company's board of directors. The changes, BoF reports, came after Other Voices had faced several months of significant financial challenges.
BuzzFeed reported that the 31-year-old announced her resignation in an internal Slack announcement, writing "with heartbreak, I have tendered my resignation" with the following message:
"You all know how much I value and I am incredibly proud of the brand community and team we have built together to get the world moving over the last six years. This has been one of the most rewarding experiences of my life and I am so grateful to each and every one of you. THANK YOU. Sending all of my love. The future is bright and it's yours for the taking."
Outdoor Voices was founded in 2012 and quickly became a beloved athletic-wear brand among millennial consumers. Haney, a cross-country runner who studied design at Parsons, has been the face of the label since its creation, and it's unclear what the brand will look like without her leadership. OV has raised $60 million in funding and currently has ten storefronts, but in spite of its popularity with millennials it has, like other DTC product start-ups, struggled to scale.
An official statement issued by Outdoor Voices was sent to the Cut after Haney's resignation:



Tyler has made a personal decision to resign from Outdoor Voices. We respect her choice and wish her the best. As the founder of our company and a creative visionary, she brought Outdoor Voices to an important stage in our evolution. Our focus remains on the future of Outdoor Voices and doing what's best for our company and our team. To that end, after much consideration and exploration of numerous options, we have made the difficult decision to eliminate a small number of positions. We are grateful for the contributions of the individual team members who have been impacted. Our mission isn't changing, but we believe that operating more dynamically in an evolving retail environment will position Outdoor Voices for long-term growth and success as we continue to build an incredible, positive community that is redefining how people think about recreation.






And Haney addressed her resignation in an Instagram post yesterday following a New York Times report chronicling the company's downfall (including an outrageous office-amenities budget).
This post has been updated.