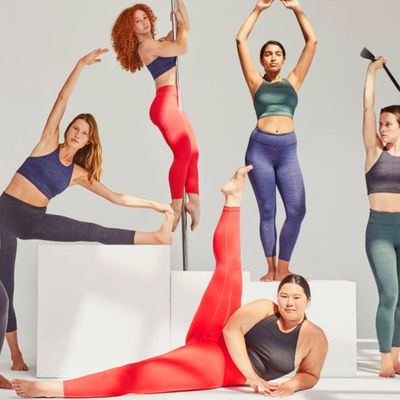 The relentless pastel-colored beast that is the millennial aesthetic has claimed another victim. This time, it is recreation ensemble start-up brand Outdoor Voices, which has endured financial hardship in the last year that can be traced, at least in part, to an outrageous office amenities budget.
A piece in the New York Times chronicling the company's foibles includes a host of problems that plagued the Instagram-friendly, direct-to-consumer darling leading up to its founder Ty Haney's departure in February. This includes a new boomer-age chairman of the board, who reportedly clashed with Haney and rubbed employees the wrong way by quizzing them on profit margins, as well as too many employees who apparently didn't know how to calculate profit margins on the spot. There was also a lot of turnover at the top, with a revolving door of executives and several purchases of expensive real estate for storefronts that were slow to open.
In addition to those costs, the Times reports that in 2018, the stores that did in fact open were spending roughly:
- $22,000 on Maison Louis Marie No. 04 candles
- $45,000 on fresh flowers
- $36,000 on Topo Chico bottled water
Yes, that is roughly $103,000 on what one might call luxury accoutrements! More than a third of which was spent on seltzer. Topo Chico is very popular in Austin, where Outdoor Voices is headquartered, because the bottles are cute and it is delicious, but it is still bubbly water and you should probably not spend $36,000 on it. Especially if you also lost $19 million the same year …
The stores probably smell very nice, however.