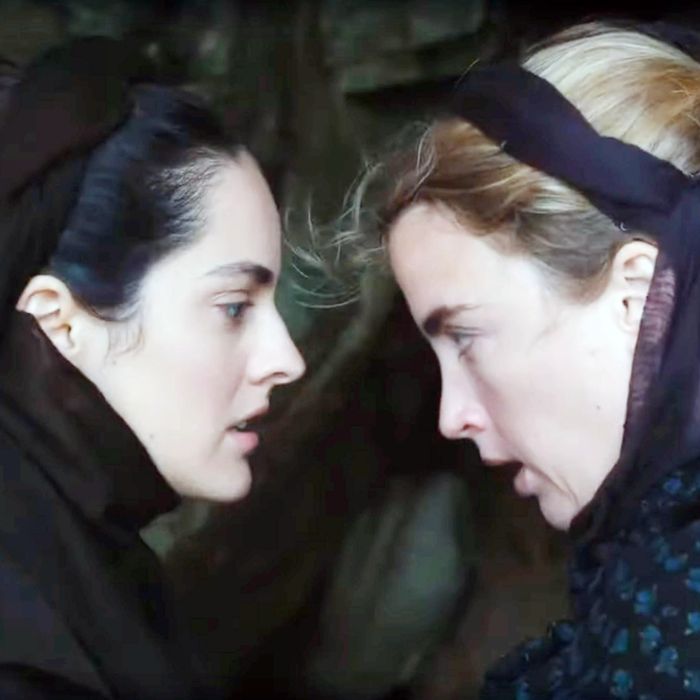 Portrait of a Lady on Fire.
Photo: Courtesy Everett Collection
Here's some great news for a change: You'll soon be able to watch the most sensual movie ever from the comforts of your own bed.
At midnight PT tonight, Portrait of a Lady on Fire, French director Céline Sciamma's award-winning period drama about a slow-burning lesbian affair, will debut exclusively on Hulu. And what an unexpected treat this is. Just last week, Criterion announced that the film — in which a woman is hired to secretly paint the portrait of another woman who is to be married to a man she doesn't love — would be part of its June slate, was met with widespread delight. But as it turns out, we now only have to occupy ourselves for a mere 12 hours until we can be transported to 18th-century coastal Brittany, where the furtive glances are teeming with yearning and the gowns are resplendent.
In general, I try to avoid hyping up movies so aggressively, as it typically leads to disappointment. But I cannot imagine a better film to watch right now. In the face of the coronavirus pandemic, I'm craving anything that can keep me transfixed, allowing a brief respite from panicking about respirators or our broken health-care system or what kind of world we'll face when we're finally able to emerge from our homes. After I first saw Portrait of a Lady on Fire, I found myself unable to focus on anything else for days, which sounds especially appealing right now.
I'm not even a "film person," and yet after I saw the movie, I did a deep dive on the cinematographer. (Her name is Claire Mathon and she's also behind another of my favorites from last year, Mati Diop's Atlantics.) I also looked up every role that Adèle Haenel has played, which I recommend as a follow-up to your viewing.
What a blessed gift. Let's do Normal People next.